It's been a first for the Hauraki Gulf; a year-long aerial survey of marine life there is almost over. By the end of November, scientists from Auckland University will have flown nine thousand nautical miles over the gulf to get a snap-shot of what goes on in its waters over a twelve-month period.
The Hauraki Gulf covers four thousand square kilometres and is an important playground for many of the 1.4 million Aucklanders. It's also a food basket for humans, and the fish, birds and animals which live there. A busy shipping lane runs through it taking cargo to and from the port.
All this at a time when a new report says the health of the Hauraki Gulf is in decline. Leader of the aerial survey group is Dr Rochelle Constantine, a senior lecturer at the Auckland University's School of Biological Sciences. "What we've been doing is a complete transect of the entire gulf, pretty much between Little Barrier Island, the other side of Waiheke, and then just seaward of Great Barrier Island."
Twice a month Rochelle and her crew of keen young scientists have been flying a regular grid pattern across the Gulf, covering four hundred nautical miles each time. The day I join them in their six-seater plane I'm instructed by Rochelle not to talk while the scientists are "On Effort". That's when the four women stare fiercely below, recording into dictaphones what they see. Only when pilot William Hayman announces "Off Effort" can they relax. That's when he is repositioning the plane on to the next grid line, displayed on his GPS.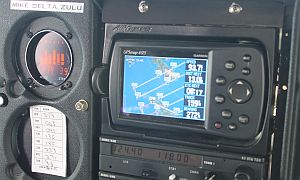 "We can fly for quite some distance and not see very much at all," says Rochelle, "such as on the seaward side of Great Barrier. But further into the gulf you do start seeing the birds, and the dolphins and whales." She says there is no obvious pattern to where the wild life congregates, and the challenge is to find a way of understanding how they use the waters. The trick is to identify where they don't go. "The art of being a scientist is to quantify the moments of silence, as well as the busy-ness, and that's why we fly these rigid lines"
Scientist Lily Kosmian-Ledward is interested in the big mammals in the gulf, and their relationship with their food… the fish and plankton. She's also studying how the changing sea temperatures and water levels alter behaviour.
Rochelle Constantine says as well as the impact of humans on the Hauraki Gulf there's a lot of agriculture around it. The results of her year-long survey can then be overlaid on the results of other studies into such things as pollutants. She says the survey could be repeated at five yearly intervals to get a more complete picture.