Filled with Zeal
"ZEAL wants to engage with young people, and build well rounded, creative citizens."
– Brook Turner, CEO, ZEAL
Parts of West Auckland may be getting a bad name with its teenagers. But one organisation is doing something about it. Audio
There's a glimmer of hope for troubled west Auckland street kids. Local young people are being trained up to engage with their troubled mates in a new scheme, funded to the tune of 200 thousand dollars by central government. It's all the work of a growing west Auckland youth organisation called ZEAL, which has just had eighteen young people through its new Youth Host training scheme.
Zeal started in Wellington about fifteen years ago to get youngsters off the streets and give them spaces to drink coffee, or practice their music and dance. It's grown into an organisation in Wellington and Henderson that now sees thousands of teenagers from local schools and still from the streets who get training in many of the creative arts, music, dance, photography, film, lighting and sound. Now it's also developing courses in event management, hospitality and security. A third ZEAL campus is soon to open in Hamilton.
The day I visit West Auckland ZEAL, young "JP" is showing a group of cadets from the Auckland Council through ZEAL's maze-like headquarters. Judging by the 'oohs' and 'aahs', they seem to be impressed!

JP talks to cadets from Auckland Council in the recording studio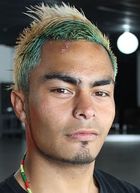 And then there's George Reuben, who has spent a lot of his young life in the care of the 'authorities' but now teaches break dancing at ZEAL. Today he's also in charge of the café.
"ZEAL is a great place to come. It's my other home."
ZEAL Manager Matt Grey says it's time ZEAL moves out of its buildings and connects with teenagers on the streets. The first eighteen people have been given Youth Host training led by newly-appointed Youth Workers Coordinator Hadley Pouesi, and his team members, Levi and Lema.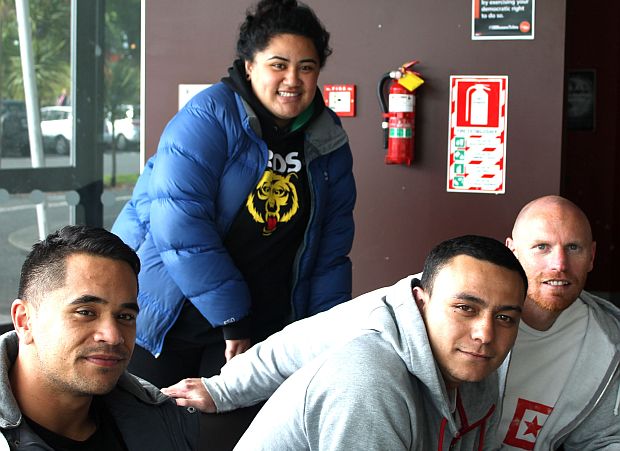 Hadley, Lema, Levi and Matt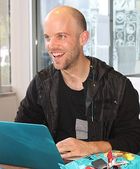 Chief Executive of ZEAL Brook Turner says a nation is built on the dreams and aspirations of its young people, but New Zealand is not doing a good job for them. He says ZEAL wants to engage with young people, and build well-rounded creative citizens.