Navigation for Nine To Noon
Himalayan Hospitals
Photographs from the book Himalayan Hospitals: Sir Edmund Hillary's Everest Legacy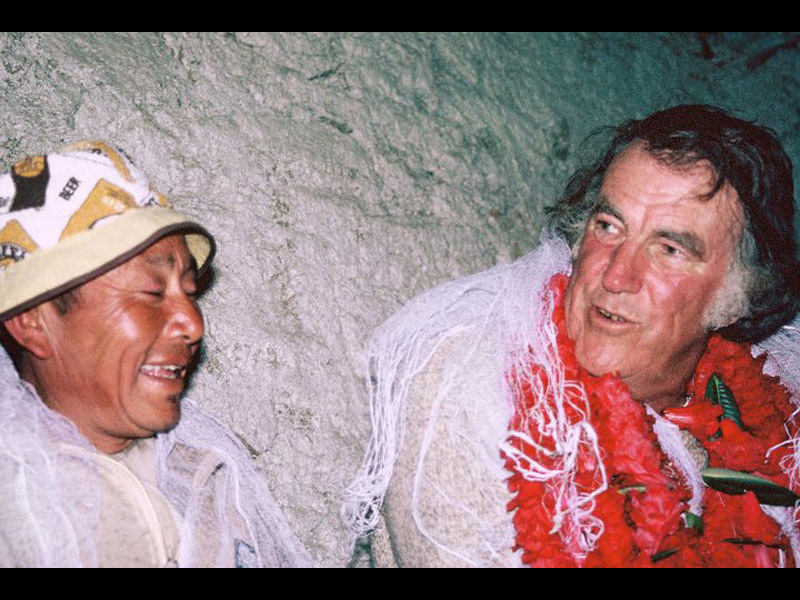 Sir Edmund Hillary with his much-loved sirdar Mingma Tsering.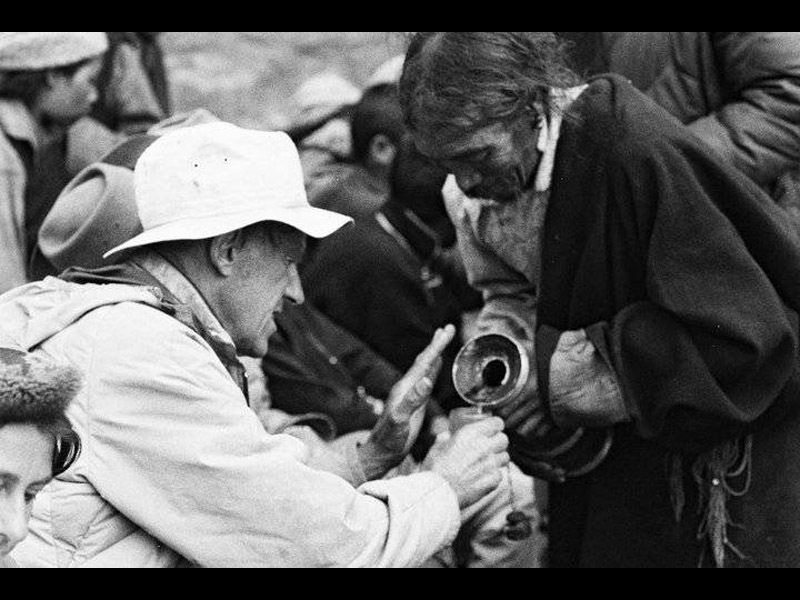 Sir Ed being offered chang (rice beer).

Lama with large goitre due to iodine deficiency. Ed's programme to provide iodine to eliminate goitre and cretinism was highly successful (1960). Photograph by Mike Gill.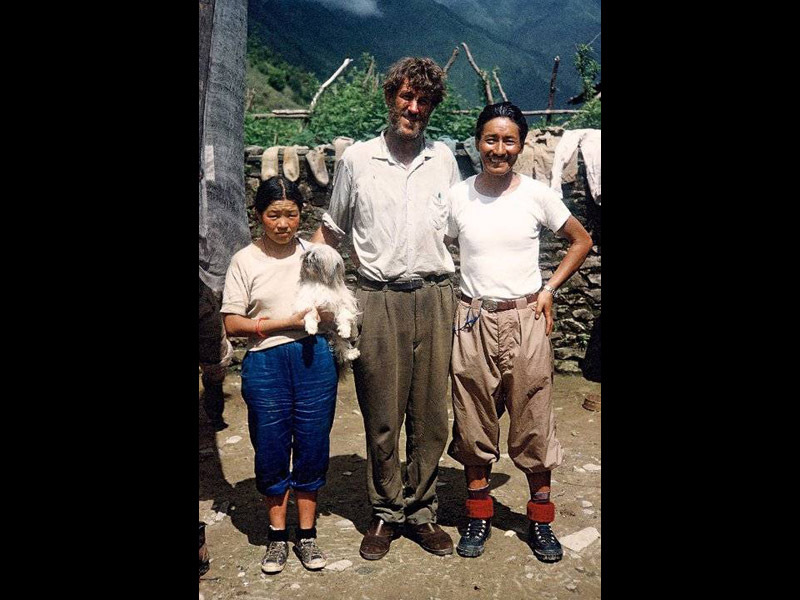 Ed with Tenzing in 1961 (woman on left unknown).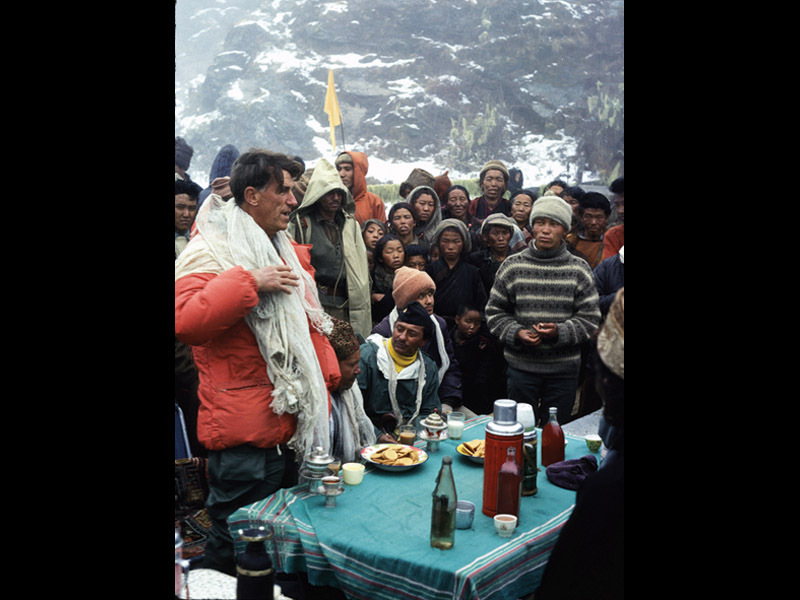 Ed at welcome by Sherpas who are requesting a new school (1968). Photograph by John McKinnon.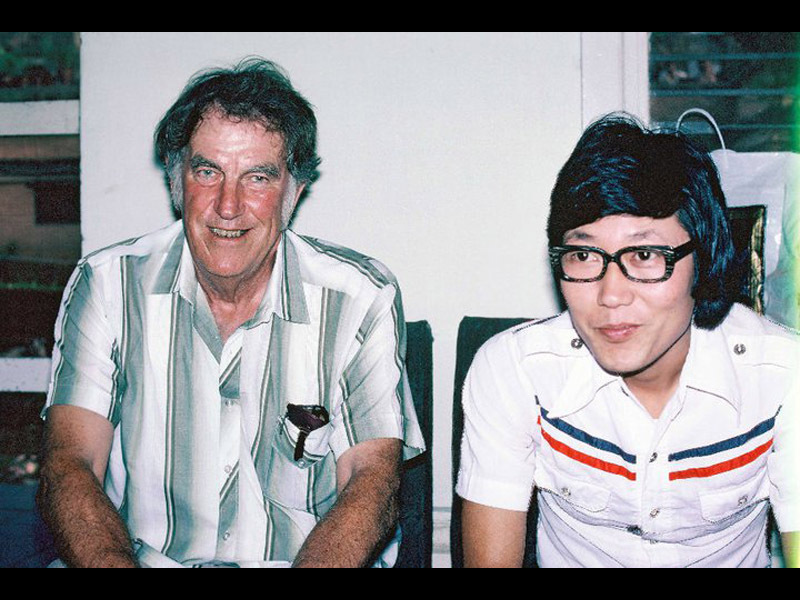 Ed with Mingmar Gyelzen, the Sherpa doctor who took over management of Ed's second hospital built in Phaplu.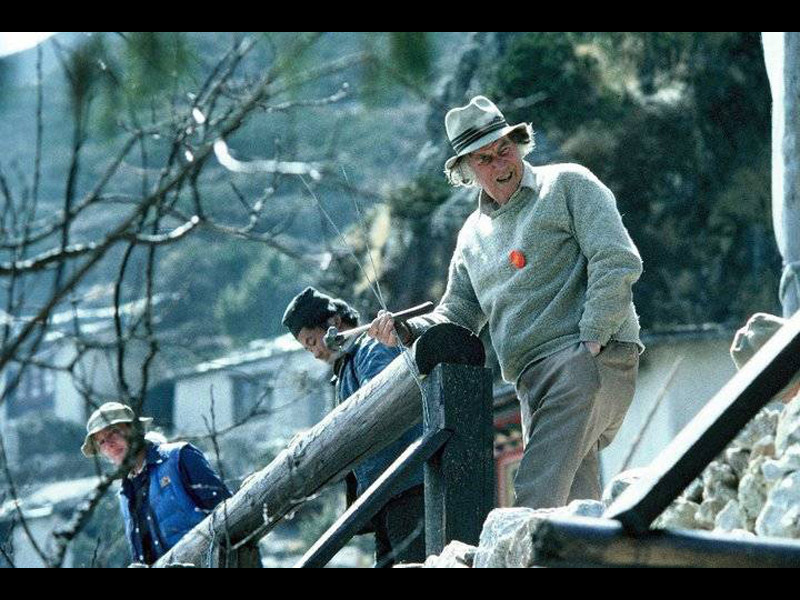 Ed with June Mulgrew and a stonemason building the courtyard at Thame Monastery in 1982. June Mulgrew later to become Lady Hillary in 1989. Photograph by Mike Gill.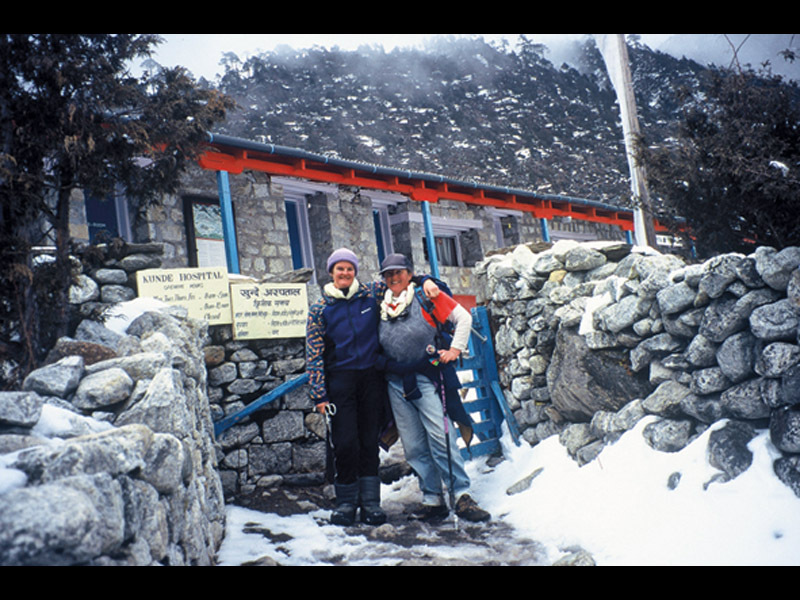 Volunteers Liz Harding and Di Bush at the hospital in February (1995). Photograph by Bob Zimmerman.
Dr Mingmar Gyelzen and his wife Phu Lhamu, 1995. Photograph by Bob Zimmerman.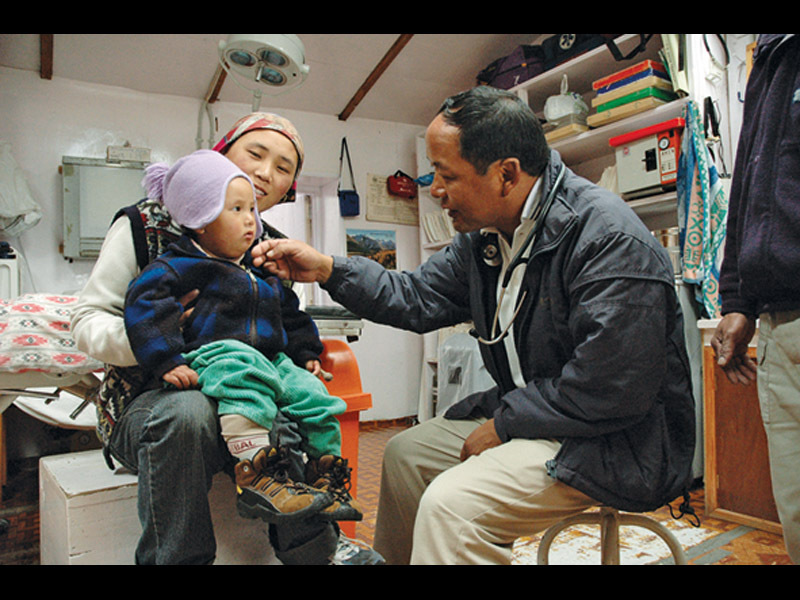 Dr Kami Temba examining a patient at Khunde Hospital (2004). Dr Kami became doctor in charge at Khunde in 2002. Photograph by Lynley Cook.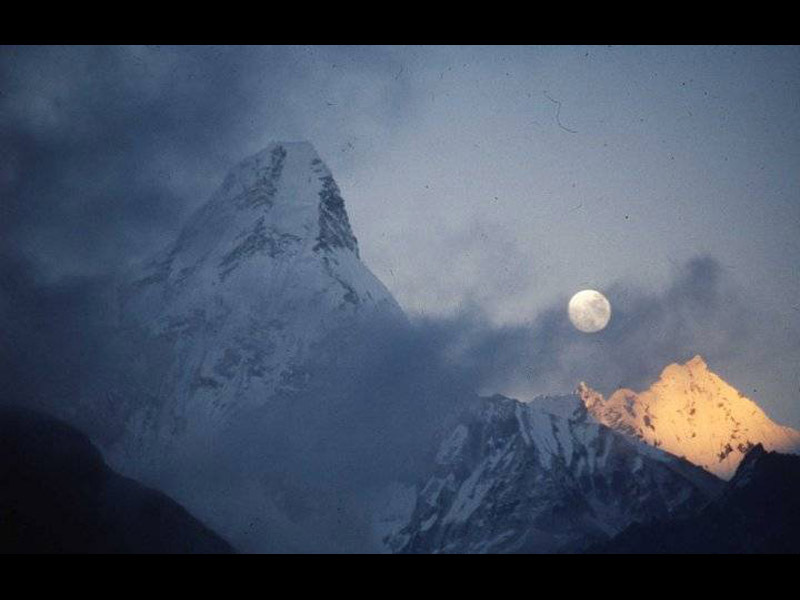 Moonrise at sunset behind Mt Ama Dablam seen from Khunde. Mike Gill made the first ascent of this mountain in 1961. Photograph by Jim Jerram.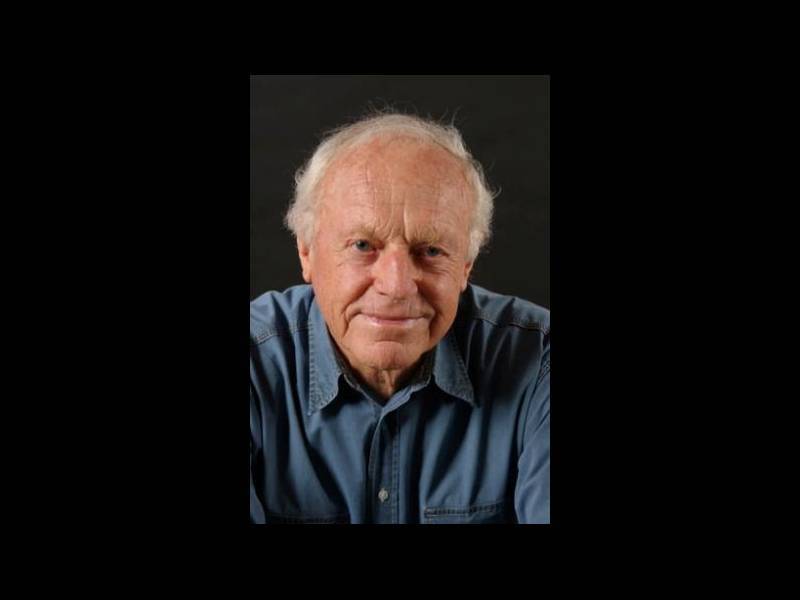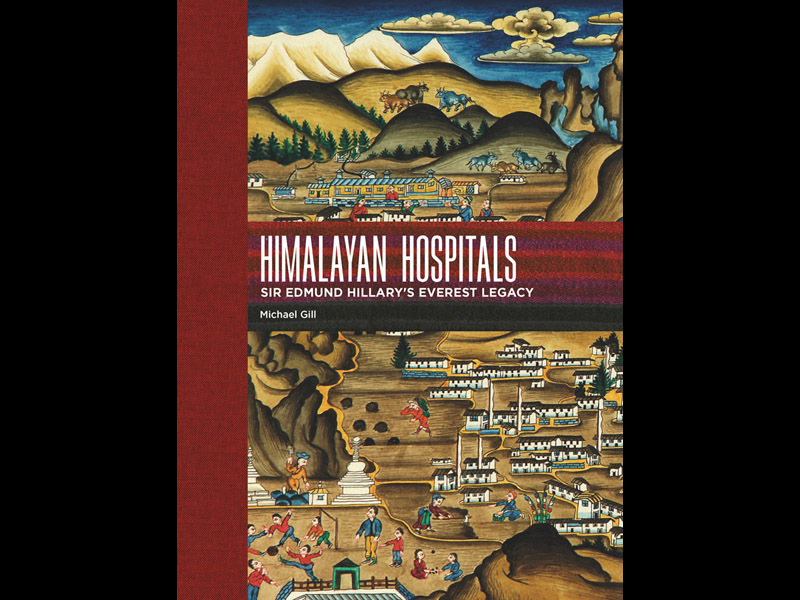 Himalayan Hospitals: Sir Edmund Hillary's Everest Legacy by Michael Gill. Craig Potton Publishing. ISBN 978 1 877517 43 3.
The images in this gallery are used with permission and are subject to copyright conditions.