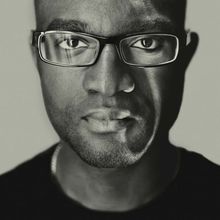 Inua Ellams is a word and graphic artist born in Plateau State, Nigeria. He is a writer with a style influenced as much by classic literature as it is by hip hop, by John Keats as it is by MosDef.
Also a playwright and performer, 2009 saw the debut of his first play The 14th Tale, which won a prestigious Fringe First Award at the Edinburgh Fringe Festival. His second play toured the UK for 30 dates in 2010.
In 2006, he started the urban movement The Midnight Run, which has been held in several cities and has an upcoming date at the Auckland Writers Festival.