A dead gecko being dragged away by yellow crazy ants in India CC0.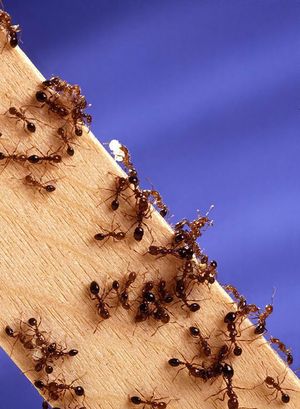 Kirsti Abbott is fascinated by ants - she loves talking about them, she doesn't mind having thousands of them swarm all over her at once, and she even enjoys eating them.
Dr. Abbott is ant ecologist and science educator based at the University of New England in Australia.
After spending many years looking at tiny insects on tropical islands, and a number of years teaching science at Monash University, she now works to help school students capitalise on their curiousity to learn more about the world around them.
One of the ways she goes about it is the citizen science project, School of Ants - the Australian arm of an already-existing American project.
She's currently touring School of Ants around Australia - getting kids out in their backyards or the school playground to help collect data and learn more about her favourite insects, as she tells Kathryn Ryan.