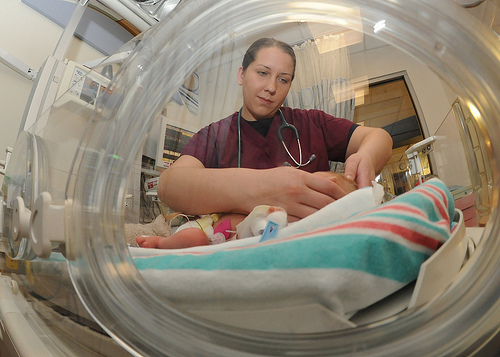 Photo: CC BY Official U.S. Navy Imagery.
Midwife training and experience is under the spotlight again following a critical Coroner's report which recommends intensive training and supervision for new midwives. Casey Nathan, who was 20, and her newborn son died in 2012.
Jenn Hooper is a longtime campaigner on better midwifery care and founder of the group Action to Improve Maternity; and Sharron Cole is from the Midwifery Council. They join Kathryn Ryan to discuss ways in which the care of women and babies could be improved.