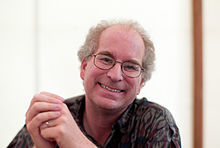 Brewster Kahle is an American computer engineer, Internet entrepreneur, internet activist, and digital librarian.
He is the founder of the Internet Archive, a non-profit digital library with the stated mission of "universal access to all knowledge".
"There were a number of us who wanted to see "a library of everything"....the library of Alexandria, version two."
The Internet Archive provides free public access to collections of digitised materials, including websites, music, moving images, and nearly three million public-domain books.
Brewster Kahle talks to Kathryn Ryan.