"I look eagerly in the windows, hoping to see my own book on display, before remembering that I haven't finished writing it yet, let alone getting it published."
Francis Plug is a troubled and often drunk misfit whose aim in life is to mingle with as many Booker Prize authors as he can, and learn how to navigate the awards circuit.
He is in fact the fictional creation of New Zealand born author, Paul Ewen, who, like his character, attended all the Booker events to observe the famous authors.
The result is the book Francis Plug: How to be a Public Author, which is Francis' guide for other wannabe writers on how to cope with the demands of author events and life in the public eye.
Francis Plug speaks with all the big names, such as Margaret Atwood, Salman Rushdie, Eleanor Catton and Anne Enwright, whom he tells: "when I sit on the toilet, I sit backwards, facing the cistern. Because you can use the ceramic lid as a reading desk".
The book has won Paul Ewen rave reviews, and propelled him into the spotlight that his character craves.
It's spawned further Francis Plug opinion pieces, including his response to not being included on this year's Booker Longlist.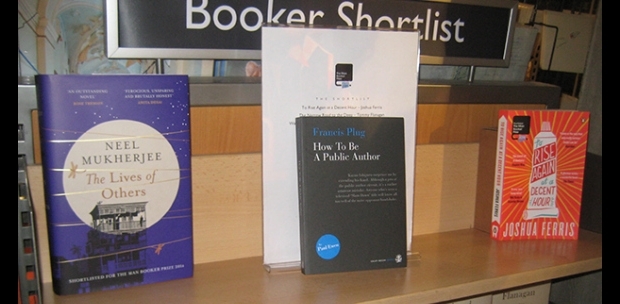 And what happened when he tries to get backstage at the Booker Shortlist event.
Hear Paul Ewen discuss Francis Plug with Kathryn Ryan on Nine to Noon…