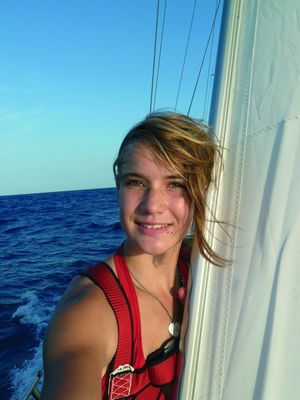 Laura Dekker is the youngest person ever to sail around the world solo.
She was born in New Zealand, but raised in the Netherlands, and was 14 when she set off in her 12-metre ketch, Guppy.
It was a voyage she almost didn't get to make, as Dutch authorities took her and her parents to court to prevent it. She won the right to proceed, and during the one-year journey encountered fierce storms, was nearly holed by a whale, and carried out countless repairs to her boat.
She also decided she would never live in Holland again, choosing to settle in New Zealand, where she now lives aboard Guppy in Whangarei Harbour.
Laura has written a book about her journey, called One Girl, One Dream. She talks to Kathryn Ryan about her adventures.