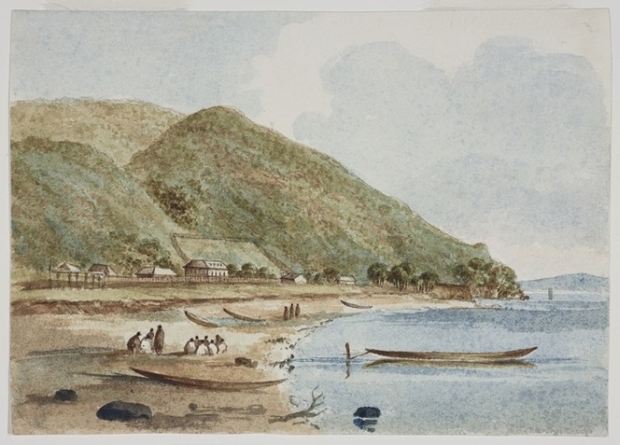 Merrett, Joseph Jenner, 1815-1854. :Pahia Beach, Bay of Islands. [1848]. Ref: A-143-013. Alexander Turnbull Library, Wellington, New Zealand.
Dr Angela Middleton is a consultant archaeologist and honorary research fellow at the University of Otago. In her latest book, Pewhairangi, she tells the story of the first permanent European Settlers to the Bay of Islands and the early interactions and engagement between Ngapuhi and Pakeha.
It is a book she has wanted to write for more than 10 years and coincides with the 200th anniversary of a small group of three English families landing in the Bay of Islands and characters that they met over the following years.
Pēwhairangi: Bay of Islands Missions and Māori 1814 to 1845 by Angela Middleton
Published by Otago University Press.