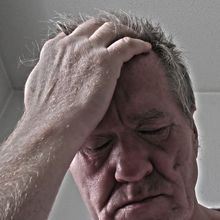 Community mental health and addiction service providers say they're being driven into the ground by unfair and uneven funding from DHBs. They say they're being pressured to provide more with less and only four out of 20 DHBs are even passing on to providers the inflation adjustment they receive from government.
What a gift it is to get up and have a shower and not have to cover my arms… to be around friends without having to hide that part of me… it's a gift I think I will never take for granted.

- Suzie
Talking about the issue is Suzie, a 27-year-old Wellington woman who recently spent a year in one facility, Te Whare Mahana, which caters to a specific and niche set of mental health needs.
We also hear from Patrick Steer, the general manager of Te Whare Mahana Trust; and Marion Blake, the chief executive of Platform Charitable Trust – a national network of NGO mental health and addiction support services – about the pressure being faced by other, similar service providers, in this conversation with Kathryn Ryan.