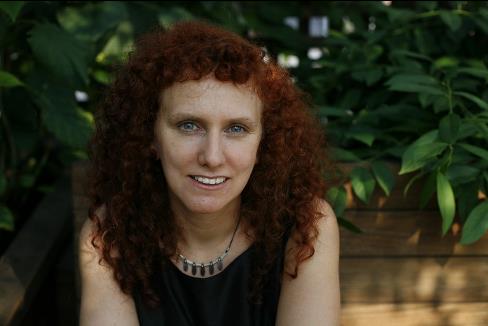 Maia Szalavitz. Photo courtesy of NZ Drug Foundation.
As a teen, Maia Szalavitz became addicted to cocaine and heroin. She believes she was self medicating due to her undiagnosed asperger's syndrome, and her feelings of social isolation.
After her recovery she wanted to delve into why she had become an addict in the first place, and look at the place of drugs in society and our attitudes to them.
She has concluded that the law enforcement approach to drugs is misguided, and makes the lives of the most vulnerable people worse - and that many anti drug laws were founded on racist principles.
Maia Szalavitz has written several books on addiction and mental health and is a regular contributor to international publications including Time, the New York Times, the Washington Post, and New Scientist.
She is currently working on a new book on the global response to new synthetic drugs - including New Zealand's Psychoactive Substances Act - which she says was the first time in history that any country had first time in history taken a rational consideration of drugs in terms of assessing their safety.
She came to New Zealand recently as a guest of the Drug Foundation to continue her research, only to find the implementation of the law has stalled.
Hear Maia Szalavitz discuss drug laws with Lynn Freeman on Nine to Noon
Maia Szalavitz at a New Zealand Drug Foundation speaker series earlier this year.