Nine To Noon for Monday 3 August 2015
09:05 Claims home care workers for the elderly are not getting enough training or support
Are home care workers in retirement villages being asked to do too much, without adequate training or support? Some workers say although they're meant to be looking after the "independent living" elderly, they're ill-prepared and trained for what they have to deal with.
Nine to Noon speaks to a Home Care assistant worker; and Annie Newman, of the Services and Food Workers union, which represents workers in this sector; and John Collyns from the Retirement Village Association.
09:20 Australian mining companies linked to deaths in Africa
Australian mining companies operating in Africa have been caught up in allegations of corruption, tax avoidance, environmental destruction and human rights abuses. 150 Australian companies operate across 33 countries in Africa. A new report by the US based International Consortium of Investigative Journalists finds that since the beginning of 2004, more than 380 people have died in mining accidents or in off-site skirmishes connected to these companies.
Will Fitzgibbon is the lead investigator on the report.
09:45 Europe correspondent Carsten von Nahmen
Europe correspondent Carsten von Nahmen, Head of News & Current Affairs for Deutsche Welle in Germany.
10:05
Rugby player and author Jerome Kaino
Jerome Kaino was 21 when he made his debut for Auckland, the Blues and the All Blacks in the same year. He's considered to be the best blindside flanker in world rugby. Born in American Samoa, he was four years old when his family moved to Auckland, and he quickly shone on the rugby field. But his swift rise to the top was bumpy – he struggled with alcohol and was convicted for drink driving. Jerome Kaino's written a book about his career highs and lows. In it, he also looks at the effect of the pressure on young players, particularly Pacific Islanders.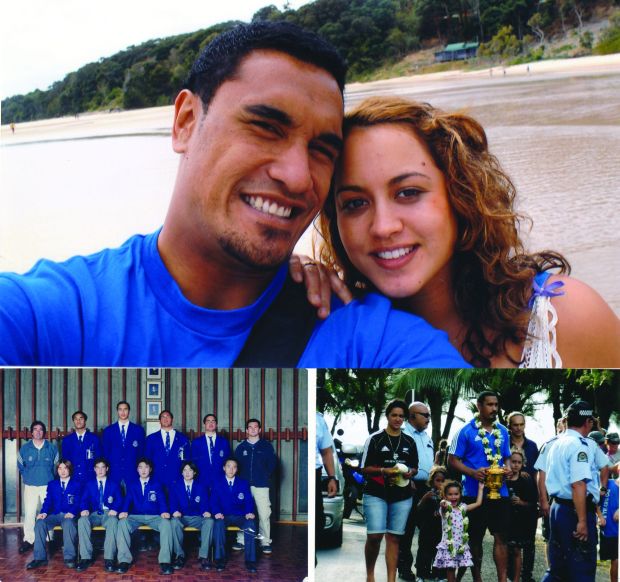 Top: Jerome and Di in Byron Bay. Bottom left: St Kents Basketball team. Bottom right: Milan keeps the World Cup safe on a unique celebratory trip to Rarotonga with Di and Jerome in 2012
10:30 Book Review: 'The Water Knife' by Paolo Bacigalupi
Reviewed by Dan Slevin
The Water Knife by Paolo Bacigalupi
Published by Little Brown
10:45 The Reading: Five Sons & 100 Muri of Rice by Sharyn Steel and Zoe Dryden
Read by Susan Wilson and Uma Giri (Episode 11 of 12)
11:05 Politics with Mike Williams and Matthew Hooton
Political commentators Mike Williams and Matthew Hooton.
11:30 MRK judge and Australian chef, Karen Martini
Karen Martini is an Australian chef, restaurateur, and television presenter, perhaps best known for her work as a guest judge on My Kitchen Rules. She is also the author of four cookbooks: Everyday, Feasting, Cooking at Home and Where the Heart Is. She is in New Zealand, as one of three judges tasked with picking the top spot in the MiNDFOOD Wellington On a Plate Award from five of Wellington's best chefs. The finalists are: Hummingbird, Ti Kouka, Zibibbo, Logan Brown and Artisan. Karen Martini says her cooking style flows from modern Mediterranean to Asia and the Middle East.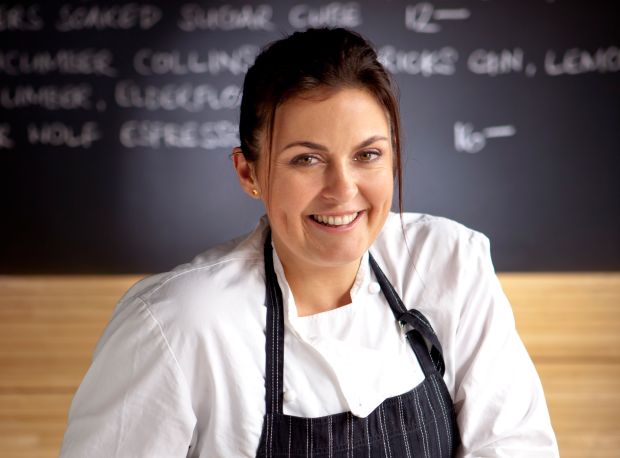 11:45 Off the Beaten Track with Kennedy Warne
Outdoors man and adventurer Kennedy Warne discusses apex predators - lions and great white sharks, which have been in the news. Also recent research on the therapeutic and human health benefits of trees.