Nine To Noon for Monday 23 March 2015
09:05 June Steenkamp, mother of Reeva Steenkamp
Reeva Steenkamp's mother June Steenkamp is currently in New Zealand making sure her daughter's memory is kept alive.
A qualified lawyer and professional model, South African Reeva Steenkamp was 29 when she was killed in the Pretorian home of her boyfriend, Olympian Oscar Pistorius. She was shot multiple times in early hours of Valentine's Day 2013, while locked in the bathroom.
Pistorius who is a double-amputee Olympic sprinter admitted shooting her, saying he mistook her for an intruder before firing four shots through the bathroom door. He pleaded not guilty to murder and after a lengthy trial last year, was convicted of culpable homicide, (which is similar to manslaughter)and jailed for five years. Reeva Steenkamp's mother, June Steenkamp has written a book about the family's ordeal and she's in New Zealand for a domestic violence speaking engagement hosted by the charity Shine.
The Light at the End of the Tunnel black tie dinner on 28 March at the Heritage Auckland Hotel is the only public speaking engagement in New Zealand by Mrs Steenkamp.
If you or someone you know is affected by domestic abuse call Shine's national helpline on 0508 744 633 (9 am to 11pm, 7 days a week) or visit Shine.
Book: Reeva: A Mother's Story by June Steenkamp, published by Little Brown UK RRP$37.99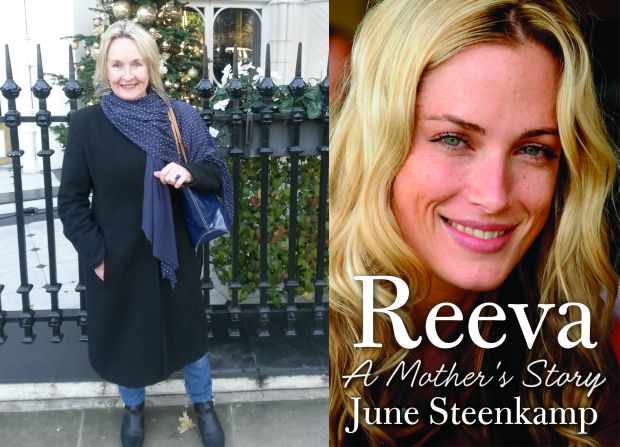 09:20 New Zealand joins global genetic study into Anorexia Nervosa
Cynthia Bulik is here to launch the New Zealand arm of the global genetic study into Anorexia Nervosa. The New Zealand study is hosted by the University of Otago, Christchurch.
Professor Bulik is the Founding Director of the University of North Carolina Center of Excellence for Eating Disorders and Professor at the Karolinska Institutet in Stockholm, Sweden.
09:45 Europe Correspondent Seamus Kearney
10:05 Beverley Forrester - Vocal champion of Wool
Beverley Forrester is a farmer, sheep breeder, fashion designer, yarn manufacturer, tourism operator and a vocal champion of wool. She says a generation of consumers have been bombarded with cheap, mass produced, synthetic alternatives, but she believes there's a resurgence in demand for the living fibre, and for knitting, which she describes as "the new yoga". After the sudden death of her farmer husband Jim Forrester just before his 54th birthday, Beverley found herself running their Hurunui farm and sheep stud. She's developed a successful brand of natural coloured, undyed yarns, which are now sold internationally, as well as her own fashion label. Beverley Forrester talks with Kathryn Ryan about her love of what she believes is New Zealand's best primary product.
Photo by Guy Frederick.
10:35 Book review: 'Whale Years' by Gregory O'Brien
Published by Auckland University Press. Reviewed by David Hill.
10:45 The Reading: 'Eggs for Easter' by Barbara Anderson
As he trudges home from the store with "the usual" purchase, a widower recalls his late wife and her mannerisms. (1 of 1, RNZ).
11:05 Political commentators Matthew Hooton and Mike Williams
Political commentators Matthew Hooton and Mike Williams on the Northland by-election, Phil Goff and the Auckland Mayoralty.
11:30 Beetroot with Nicola Galloway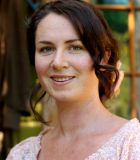 Chef and Nelson-based food writer Nicola Galloway's recipes focus on using nutrient-rich ingredients and reducing refined sugar and grains.
Nicola is also particularly interested in traditional cooking techniques and food preservation. She says we can learn a lot from how our great-grandparents ate, free of packaged food and sourced within a small area.
Recipes: Raw Beetroot and Feta Salad, Marinated Beetroot and Chocolate Beetroot Brownies
11:45 Off the beaten track with Kennedy Warne
Outdoorsman and adventurer Kennedy Warne discusses cartographic curiosities, including a map that shows where would you end up if you drilled straight through the earth from your back yard.
Maps collected by author and New York Times columnist Frank Jacobs in a book called Strange Maps: An Atlas of Cartographic Curiosities. Two of the curious maps are one that looks at how to divvy up the Antarctic pie fairly, and one that looks at antipodes.
On the seriously useful cartographic side, there is a terrific website put together by Christchurch web developer Gavin Harriss that puts the entire collection of Land Information NZ topo maps together in a single seamless map site. Type in the name of any mountain, lake, river, beach, bay, glacier etc and the NZ Topo Map will zoom you in with all the lavish detail contained on 1:50 topo maps. This is a website to linger over and dream big adventurous dreams. Much more interesting to explorers that Google Maps/Earth, which are visually nice, but don't give you the land information of topomaps.
Gallery: A peachy walk in Northland

Volcanic plug protrudes through forest on Bream Head, with Marsden Point oil refinery in distance. Photograph by Kennedy Warne.