Nine To Noon for Monday 26 January 2015
09:05 Internet more expensive for almost everyone in 2015
Telecommunications companies are being criticised for following each other's lead in putting up internet prices, despite a Commerce Commission decision that lowered the wholesale price for the copper network. Spark, Vodafone and Callplus - which represent 94 percent of the residential internet market - have all, in recent weeks, put up their prices for home internet packages for 2015 by as much as five dollars dollars a month. The companies say it was due to the outcome of the Commerce Commission's process, which is mandated by the Telecommunications Act. So should that lengthy, complex legislative process be changed? And should New Zealanders be paying more for internet in 2015, rather than less? Andrew Cushen is the Work Programme Director for Internet NZ. And Chris Quin is the chief executive for Spark Home, Mobile and Business.
09:30 Drug company boss says the industry is to blame for rising antibiotic resistance
Karl Rotthier is the president of  DSM Sinochem Pharmaceuticals, based in the Netherlands.
He says drug companies' poor practices are to blame for the rise of antibiotic resistance which threatens to make even the smallest infections deadly.
He says a concerted global effort is needed to stem the tide of a "post-antibiotic era".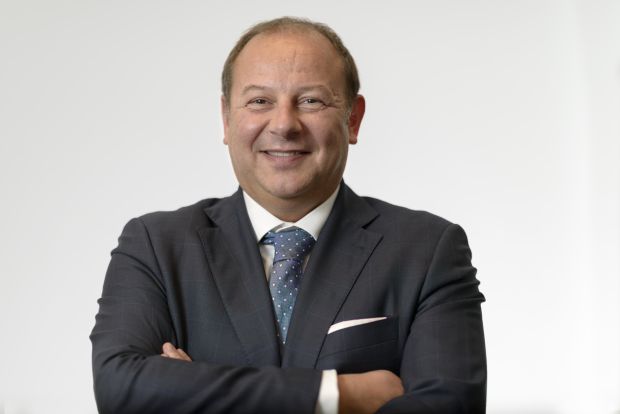 09:30 Hope for the fight against antibiotic resistant infections
A team of US, German and British scientists have this month announced the discovery of a soil bacterium which produces a new antibiotic called Teixobactin which has successfully killed of resistant bacteria in trials on mice, including the resistant superbug known as MRSA.
Kurt Krause is the head of Otago University's biochemistry department and Director of the Webster Centre for Infectious Diseases.
09:45 Europe Correspondent Seamus Kearney
Greek election, Ukraine battles, debate over tackling extremism in France.
10:05 Revolutionary artist and former Black Panther, Emory Douglas
Emory Douglas was the Minister of Culture of the Black Panther Party from 1967 until the Party disbanded in the 1980s. As the art director, designer, and main illustrator for The Black Panther newspaper, he created images that became icons, representing black American struggles during the American civil rights movement. His work, meant to agitate and incite oppressed African Americans,  harnessed the power of images to create an artistic legacy of rebellion, hope, and empowerment. Mr Douglas drew on Cuban and Chinese propaganda posters, and themes seen in advertising of the time, to create art for the masses, which was plastered across neighbourhoods long before it was seen in galleries. Mr Douglas is a guest at the Auckland Arts Festival in March.      
Gallery: Posters by Emory Douglas
10:35 Book review: Best Books of 2014
Louise O'Brien discusses her favourite reads of 2014.
The Silkworm by Robert Galbraith (Sphere)
Fourth of July Creek by Smith Henderson (William Heinemann)
Outline by Rachel Cusk (Faber and Faber)
Carthage by Joyce Carol Oates (Fourth Estate)
10:45 The Reading: 'This Way of Life', by Sumner Burstyn
In an isolated and rural New Zealand, Peter and Colleen raise their kids on the thin edge between freedom and disaster (1 of 7, RNZ)
11:05 Political commentators Matthew Hooton and Mike Williams
Political commentators Matthew Hooton and Mike Williams discuss the political year ahead, John Key at Davos, and RMA reform.
11:30 Food: Sustainable fish
Shaun Clouston from Logan Brown talks about the best ways to ensure the fish you eat is sustainable.
Recipe: Grilled Yellowtail Kingfish and Tuscan Bread Salad
11:45 Off the Beaten Track with Kennedy Warne
Kennedy takes a friend's all-electric Nissan Leaf for a spin.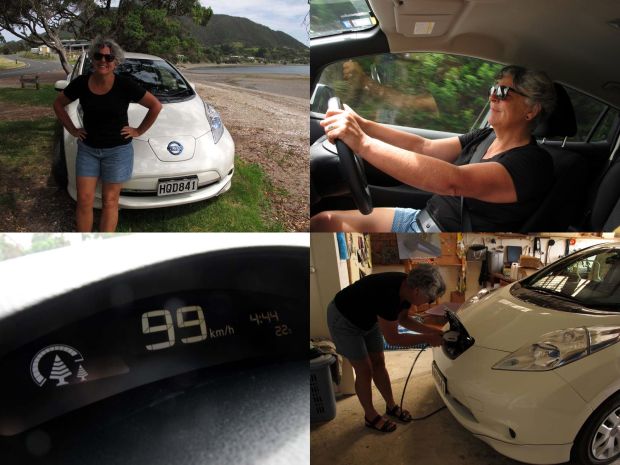 Top left: Heather Hunt and her Nissan Leaf near her home in Urquharts Bay, Whangarei Heads.
Top right: Heather Hunt says she feels like Jane Jetson when she drives her Leaf.
Bottom left: Energy-conscious driving is "rewarded" by the growth of tree icons on the Leaf's dashboard
Bottom right: At the end of a journey, a couple of dollars' worth of electricity is all it takes to "fill up".