Nine To Noon for Wednesday 21 January 2015
09:05 Drought Conditions in Canterbury
Canterbury farmers are urging the government to declare a drought, and want to be able to take water from Lake Tekapo. A South Island Farmer who has changed his practices to withstand continuing droughts says farmers need to adapt to climate change, and more irrigation is not the answer.
Doug Avery of Grassmere, in Marlborough, says droughts nearly ruined him, but he changed the way he farms and managed to improve profitability on his farm despite 12 years of below average rainfall.
09:20 Rise in accidental poisonings
The National Poisons Centre is alarmed by a rise in the number of people getting accidentally poisoned due to mislabelled or unlabelled containers. Leo Schep is the Poison Centre's toxicologist.
09:30 Dealing with the aging population
Dr Alexandre Kalache is the Co-President of the Global Alliance of International Longevity Centres, a consortium of think tanks on ageing in seventeen countries that is headquartered at Columbia University in New York. He directed the World Health Organisation's global ageing programme for twelve years.
09:45 Middle East correspondent Lily Grimes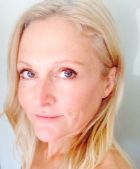 10:05 Health App creator, Siobhan Bulfin
New Zealand entrepreneur Siobhan Bulfin has built a company from scratch which harnesses social media for social good. Social Code, which develops mobile apps to help patients manage their health, is going from strength to strength here and in the United States.
10:35 Book review: 'Blind Man's Garden' by Nadeem Aslam
Reviewed by Gail Pittaway. Published by Allen & Unwin
10:45 The Reading: 'Cotton-Eyed Joe' by Susy Pointon
A 14-year-old girl in Karori in 1964 is twiddling with her transistor when she happens upon an arresting sound which shakes her to the core. (3 of 4, RNZ)
11:05 Marty Duda's artist of the week: Kim Fowley
Kim Fowley passed away last week at the age of 75. He was a rock and roll original… a producer, songwriter, arranger, artist, label owner and all-around hustler who started out in 1959 at the age of 19 and help sell over 100 million records during his wildly eclectic career. Best known for forming and producing all-girl punk band The Runaways in the mid-70s, Fowley worked with everyone from The Beatles to Kiss, from Alice Cooper to Helen Reddy. Kim's solo records are some of the most outrageous recordings of the 1960s. He travelled the world looking for talent, even spending time in New Zealand in 1980 where he produced Street Talk and The Crocodiles. He was active right up until his death, always looking for the next big thing… always hustling.
Tracks:
1. Alley Oop – The Hollywood Argyles taken from 1960 single (Lute)
2.  Animal Man – Kim Fowley taken from 1968 album, 'Outrageous' (Imperial)
3. Cherry Bomb – The Runaways taken from 1976 album, 'The Runaways' (Mercury)
4. You're My World – Helen Reddy taken from 1977 album, 'Ear Candy' (Capitol)
11:30 Employment Law with Charles McGuinness
Charles McGuinness is an employment lawyer with DLA Phillips Fox.
11:45 Film review with Dominic Corrie