Nine To Noon for Wednesday 24 December 2014
Nine to Noon is having a break over the summer holidays. We'll be back on Monday 19th January 2015.
Revisit some of the highlights from the past year with our best of Nine to Noon 2014 collection
09:05 Highlights and lowlights of the 2014 year
Sports commentator Brendan Telfer; media commentator Gavin Ellis, business commentator Rod Oram and political commentators Matthew Hooton and Mike Williams wrap up the major stories of 2014.
09:20 Christmas in the West Coast town of Otira
Lester Rowntree bought the entire West Coast town of Otira earlier this year - including the hotel, hall, fire station and 14 houses on 20 hectares of leasehold land. This week they celebrated the 200th Anniversary of the Horse in New Zealand and Lester's invited the whole town for Christmas dinner to the Otira Stagecoach Hotel.
09:45 How Dogs Understand What We Say
New research that shows dogs can understand what we say, not just how we say it. Victoria Ratcliffe is a graduate student at the University of Sussex in the UK who conducted the study.
10:05 Flat 3 creator and one of the actors talk about the popular webseries
One of the breakout successes of New Zealand TV in 2014 hasn't been on TV at all - it's a webseries. Flat 3 is a little bit Flight of the Conchords, a little bit Lena Dunham's Girls, and tells the story of three Kiwi Chinese girls who are flatting together in their 20s. Its third and final season, funded to the tune of $100 000 by New Zealand on Air, has proved subversive, touching, and very funny. Kathryn is joined by the series' director, writer, and co-producer, Roseanne Liang, and one of the actors and co-producers, Perlina Lau.
10:35 Grant Smithies' 2014 music roundup        
Nine to Noon music reviewer rounds-up some of the best reissues and compilations of 2014.
11:06 Nota Bene choir
Wellington chamber choir Nota Bene was formed ten years ago by Christine Argyle, and since that year has performed live on Nine to Noon's last show of the year. The ensemble sings a wide range of music, from classical through to contemporary art music and jazz. Many of the singers have trained with the New Zealand Youth Choir.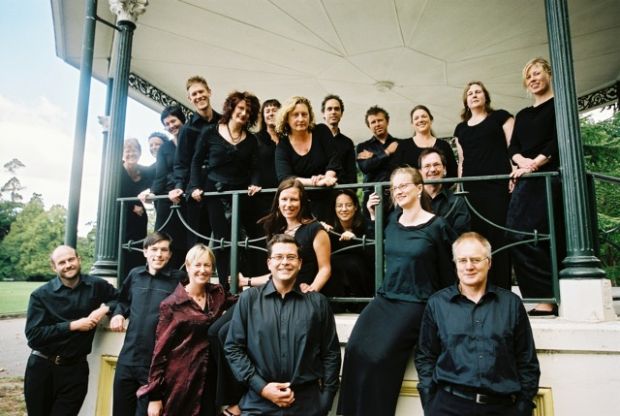 11:08 Highlights and lowlights of 2014
Outdoorsman Kennedy Warne, urbanist Tommy Honey and comedians Pinky Agnew and Te Radar look back on the year that was.
11:20 Nota Bene choir
11:20 Eaten Alive
Amazon explorer and conservationist Paul Rosolie has found TV fame as the star of the Discovery Channel's show, Eaten Alive, in which he climbed into a protective suit - packed with cameras and three hours' air supply - and allowed a 7.6 metre long anaconda to chow down on him. He speaks about the terrifying, hour-long ordeal, and the message behind it. Paul Rosolie spoke to Kathryn about his career and book, Mother of God, in April 2014.
11:30 Nota Bene choir
11:57 Nota Bene choir
Pinky Agnew's political poem
The Election 2014
The great New Zealand public
Went out and voted as a block
Tho tweeters leaked and bloggers slagged
It was Key who fit the lock.
United Future, didn't have one!
David Seymour – a one ACT play
The Green's withered in the field
Composted on Election Day.
New Zealand first – wasn't
And, despite their leader's financial backing
The voters gave the Conservatives
A well-earned bottom smacking
Mana's Hone, was too far gonee,
Down Kim Dot Com's big back section
While poor old David Cunliffe,
Was unable to maintain an election.
What do we glean from viscera left behind
What is our learning curve?
Depressingly enough on election day
We got the buggers we deserve.
 - Pinky is happy for you to share this poem. Merry Christmas.
Music played in this show
Artist: Sun Ra and His Arkestra
Song: We Travel The Spaceways
Comp: Ra/ Allen
Album: In The Orbit Of Ra
Label: Strut
Artist: The Velvet Underground
Song: Some Kinda Love
Comp: Lou Reed
Album: The Velvet Underground 45th Anniversary Deluxe Edition
Label: Polydor/Universal
Artist: Suburban Reptiles
Song: Saturday Night Stay At Home
Comp: Judd/Reptiles
Album: 7" single and/or 1993 AK79 CD reissue
Label: Raw Power NZ
Artist: Peter Gutteridge
Song: Planet Phrom
Comp: Gutteridge
Album: Pure
Label: Xpressway/ 540 Records