Nine To Noon for Wednesday 24 September 2014
09:05 OIA papers show Pike mine safe to enter
Official Information Act (OIA) documents show it has been safe to enter the Pike River Mine for nearly a year. Nicholas Davidson is the lawyer for the Pike River Families.
09:20 CDC on its predictions of 1.4 million Ebola cases by January
Tom Skinner is the spokesperson on Ebola for the United States Centers for Disease Control.
09:25 Fonterra further cuts its farmer milk payout forecast.
Dairy giant Fonterra has announced a big drop in profit and made a further cut to its farmer milk payout forecast. Con Williams is a rural economist with ANZ. 
09:30 Southland vet, Mark Bryan on cow swede deaths
Connecting a variety of swede to the deaths of hundreds of cows, and where this leaves Southland farmers.
09:45 Australia correspondent Peter Munro
Peter Munro Fairfax correspondent.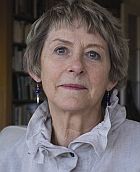 10:05 Elspeth Sandys
Novelist and short story writer, Elspeth Sandys has published eight novels and two collections of short stories, and has written extensively for the BBC and Radio New Zealand. Her novel River Lines was a finalist in the Orange Prize. She's just published a memoir called What Lies Beneath, which tells the story of her out-of-wedlock birth; her adoption, her difficult relationship with her adoptive mother, her exhaustive search for her birth family, and how all of this has impacted on her life.
10:35 Book review: 'Dumont d'Urville Explorer & Polymath' by Edward Duyker
Reviewed by Quentin Johnson. Published by Otago University Press, RRP$70.00
10:45 The Reading: 'My Brother's Keeper', by Donna Malane
The final episode, and the time when a funeral is being held for  Karen is the ex-con who did time for attempting to kill her own daughter and successfully killing her son. (Part 12 of 12)
11:05 Marty Duda's artist of the week: Morphine
It's safe to say that no other band sounds like Morphine. The trio's lineup consisted of saxophone, two-string electric bass and drums and featured the beat poetry of vocalist and bassist Mark Sandman. The band emerged from the Boston area in the early 1990s and recorded five albums before the untimely death of Sandman in 1999. Mixing elements of rock, jazz, blues and folk the band's performances were one-of-a-kind events. Since Sandman's death, a film, Cure For Pain: The Mark Sandman Story, has been produced and the remaining members of the band have occasionally regrouped and performed together.
Tracks:
1. You Look Like Rain – Morphine taken from 1992 album, 'Good' (Rykodisc)
2  Buena – Morphine taken from 1993 album, 'Cure For Pain' (Rykodisc)
3. Honey White – Morphine taken from 1995 album, 'Yes' (Rykodisc)
4. Top Floor, Bottom Buzzer – Morphine taken from 2000 album, 'The Night' (Dreamworks)
11:30 Legal commentator Dean Knight
Dean Knight discusses law-making and the quality of legislation, including a recent speech by Sir Geoffrey Palmer proposing reform of law-making processes.
11:45 Arts commentator Courtney Johnston
Dunedin is awash in ceramics, and a strange art law case in Texas sees a famous work turned into a one-item museum.
Links:
Barry Brickell at Dunedin Public Art Gallery until March 2015
Paul Maseyk at Dunedin Public Art Gallery until 30 November
Barry Brickell at Brett McDowell Gallery
Prada Marfa saved - The Art Newspaper
Gallery: Ceramics
Music played in this show
Artist: Christine Perfect
Song: I Want You
Composer: White
Album: I Want You
Label: Blue Horizon
Time: 9:45
Artist: Jan Hellreigel
Song: Melusine
Composer: Hellreigel/Ioasa/Bell
Album: Melusine
Label: Universal
Time: 10:44
Artist: Arctic Monkeys
Song: Snap Out of It
Composer: Arctic Monkeys/Turner
Album: AM
Label: Domino
Time: 11:45