Nine To Noon for Monday 18 August 2014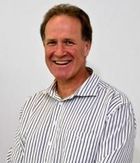 09:05 Sports physician says some kids are pushed too hard and risk life-long injury and burnout
Dr Graham Paterson is a New Zealand Commonwealth Games team doctor and sports physician. He is involved with High Performance Sport New Zealand, and he's a partner in Unisports Medicine. He says many parents and sports coaches are pushing sporty New Zealand kids too hard and putting them at risk of life-long injuries and burnout.  Some pre-teens and teenagers are hot-housed in sport to the extent that they are receiving injuries that will cause problems for life, injuries that with more care, could easily have been avoided.
09:20 Jane Tolerton on the role women played in the first World War
Biographer, oral historian and author Jane Tolerton says our accepted history of the first world war neglects the role that many New Zealand women played.
Apart from New Zealand nurses, she says the efforts of our women have been consistently overlooked and under-documented.
She's researching a book about women in the Great War, and says she's coming across incredible stories which have never been told.
Beatrice Maunder is one such woman. She set up a hospital for wounded Belgian soldiers in Rouen in 1914, and was awarded the prestigious Cross of the Order of Leopold in March 1915 by the Belgian government.

Left: Jane Tolderton credit Bev Short, Right: Beatrice Dormer Maunder credit Sir George Grey Special Collections Auckland Libraries
09:45 Europe correspondent Carsten von Nahmen
Europe correspondent Carsten von Nahmen – Head of News & Current Affairs for Deutsche Welle in Germany.
10:05 Australian philosopher and author Damon Young on debunking the myth that exercise is anti-intellectual
In his recent book, How to Think About Exercise Australian philosopher and author Damon Young takes a philosophical approach to the question of why we should exercise, arguing that fitness improves both our bodies and our minds. Damon Young has also written about the relationships between authors and their gardens, and why we crave distraction. He talks to Kathryn Ryan ahead of his upcoming visit to the Christchurch Writers Festival.
10:35 Book review: The Girl Next Door by Ruth Rendall
Reviewed by Jane Westaway, published by Hutchinson.
10:45 The Reading: The Below Country by Nicholas Edlin
Mae discovers the truth about what her father did in South Korea in the 1950s. (Part 8 of 12)
11:05 Political commentators Matthew Hooton and Mike Williams
11:30 Food: T2 Teas with Kitty Hart
Recipes for Chai, Lamington and Kitty's Ginger Crunch teas.
11:45 Remembering Martha - Kennedy Warne
Kennedy Warne with a cautionary tale about extinct birds.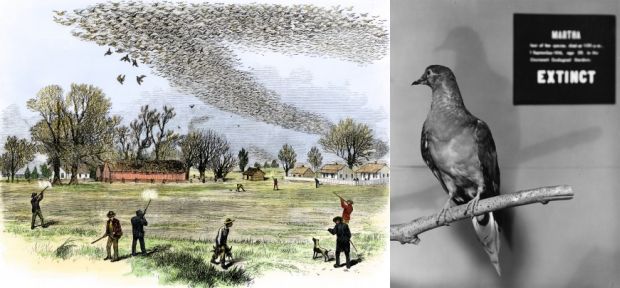 Left: North Wind Picture Archives/Via Associated Press - A woodcut from the 1870s shows passenger pigeons being shot in Louisiana. Right: Photo of Martha, c 1956 - Smithsonian Archives
Link:
Project Passenger Pigeon
Music played in this show
Artist: Tami Neilson
Song: Dynamite
Composer: Neilson/Davidson
Album: Dynamite
Label: Neilson
Time: 9:30