Nine To Noon for Friday 25 July 2014
09:05 "Deleted" and "private" information that companies keep on you
John Edwards,  Privacy Commissioner; and Executive Director Netsafe, Martin Cocker.
09:15 The future of ISIS ambitions in Iraq and Syria
More than a month after Sunni Islamist insurgents, some operating under the banner of al-Qaeda linked group ISIS, what is the security situation in Iraq? International security expert and Massey University senior lecturer, Dr. Negar Partow, gives a history and background to the group known as Islamic State of Iraq and Syria as they attempt to carve out a "Sunni caliphate" in the region. She looks at their ideological stance, their success and financial resources, and their impact on the region's security as well as individual freedom and future of Jihad. Dr Partow has worked for the Centre for Defence and Security Studies at Massey in January 2012 and teaches courses on Security theories, the Middle East security environment and Human Rights. She previously lived in Iran, before moving to New Zealand in 2002.
09:30 Wellington opera singer bound for London
Bianca Andrews is a 24-year-old mezzo soprano from Wellington who's been described as one of this country's most promising young singers. She is a finalist in the Lexus Song Quest tomorrow night, and in September will move to London to the Guildhall School of Music and Drama.
09:45 Asia correspondent Jamil Anderlini
News from the Asian region with our correspondent Financial Times Beijing Bureau chief, Jamil Anderlini.
10:05 British author Nathan Penlington on his obsessions, poetry, performing and writing
As a child, British author, performer and poet, Nathan Penlington became obsessed with the series of Choose Your Own Adventure books. Years later when he discovered a job lot of the first 106 adventures for sale on eBay, there was never any question that he would place a bid.
What he found intrigued him. In the margins of each book were the scribblings of the little boy who had once owned them. He wrote jokes and hints for adventurers following the same stories as him. More troubling, among the notes were intimations of a tormented childhood. Nathan decided he had to find that boy.
He has written about his quest in his new book, The Boy in the Book.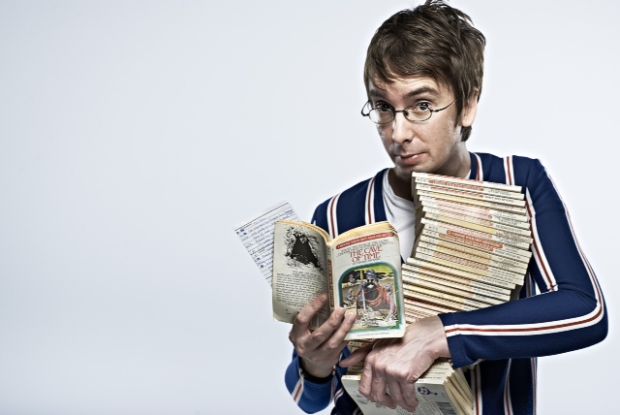 Book - The Boy in the Book, by Nathan Penlington published by Hachette New Zealand, RRP $37.99
10:30 John McIntrye reviews new Children's Books
John discusses the Resurgence of Publishing Children's Books in Te Reo.
Te Anuhe Tino Hiakai by Eric Carle, Huia Publishers, ISBN 978-1-77550-048-3
Kei Reira Nga Weriweri by Maurice Sendak, Huia Publishers, ISBN 978-1-77550-111-4
Hairy Maclary no te teri Tanarahana by Lynley Dodd, Puffin, ISBN 978-0143-3081-7
Te Mihini Iti Kowhai by Betty and the late Alan Gilderdale, Huia Publishers, ISBN 9781775501381
Maahiara by Sally Sutton and Brian Lovelock, Walker Books, ISBN 9781921720178
Ko Wai E Huna Ana? or (Whose Hiding) by Satoru Onishi, Gecko Press, ISBN 9781927271476
10:45 The Reading: The Bright Side of My Condition by Charlotte Randall
A  fiction which tells the story of four convicts who stowaway and then get dumped on an uninhabited Pacific Island. (Part 4 of 12)
11:05 New Music with Grant Smithies
11:30 Sports commentator Brendan Telfer
Brendan Telfer discusses the Glasgow Commonwealth Games opening ceremony and New Zealand's medal prospects, and the story of the 18-year-old female Southland rugby player.
11:45 The week that was with comedians James Elliot and Pinky Agnew