Nine To Noon for Thursday 10 April 2014
09:05 The growth of the 'Bank of Mum and Dad'
David Chaston from the financial website interest.co.nz.
09:20 Gabriela Misca: expert on the psychology of inter-country adoptions
Dr Gabriela Misca is a developmental psychologist and senior lecturer in psychology in the Institute of Health and Society at the University of Worcester in the UK. She is an international expert on the psychological effects of inter-country adoption on children and families. Dr Misca is the keynote speaker at the International Adoption and Surrogacy Conference organised by the Law Society in Auckland and Wellington this week.
09:35 UK correspondent Jon Dennis  
09:45 Hollywood studios launch law suit against Kim Dotcom
Steven Fabrizio, Senior Executive Vice President and Global General Counsel of the Motion Picture Association of America on its lawsuit against Kim Dotcom. Mr Dotcom called into the programme to respond. The six major American film studios have filed a lawsuit against Kim Dotcom and his now-shutdown filesharing site, Megaupload. The Association says Megaupload encouraged users to upload popular content, which was often copyrighted material, then made 175-million US-dollars from subscriptions and advertising.
10:05 Feature: Traci Graf, author of The Gift of Life: The Reality Behind Donor Organ Retrieval
Traci Graf was an organ tranplant coordinator in a busy urban area in Pennsylvania with 152 hospitals and 15 transplant units in the region. She and her colleagues had the difficult task of convincing the families of critically patients to permit their loved ones organs to be donated to others.
She has written a book about her experiences, The Gift of Life: The Reality Behind Donor Organ Retrieval.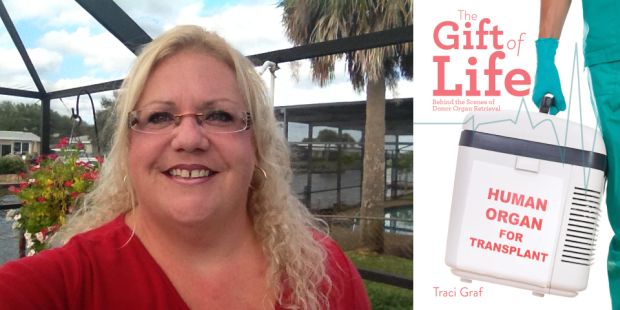 10:35 Book review: Incredible Luck by Don Brash
Reviewed by Gyles Beckford, published by Troika Books Limited
10:45 The Reading: Blindsight by Maurice Gee
A satirical take on contemporary New Zealand society and politics. About love and relationships, power and the past, it's loaded too with spin; political, social, and literary. (Part 9 of 12)
11:05 New Technology with Sarah Putt
Game of Thrones and the problem of piracy, how to spot if you are buying a stolen mobile and music streaming services.
11:25 Parenting - Teaching kids critical thinking
Yvonne Morrison is a former school teacher and scientist and now children's author. Her latest book The Three Bears … Sort Of is a child-friendly introduction to the process of sceptical thinking.
11:45 TV Review with Nick Grant
Nick Grant discusses music TV, Prime's James Nesbitt in New Zealand, and a drama about New Zealand conscientious objectors during WWI, Field Punishment No.1.
Music played in this show
Artist: Neko Case
Song: Local Girl
Comp: Case
Album: The Worse Things Get, The Harder I Fight…
Label: Anti
Broadcast Time: 10:07
Artist: Oscar Isaac, Marcus Mumford
Song: Fare Thee Well (Dinks Song)
Comp: Traditional
Album: Inside Llewyn Davis Official Soundtrack
Label: Nonesuch
Broadcast Time: 11:26