Nine To Noon for Monday 24 March 2014
09:05 Auckland public transport users have paid more than a million dollars in penalty fares in just 16 months under the new At Hop system
David Slack, columnist and regular Auckland public transport user; and Greg Edmonds, Auckland Transport's chief operating officer.
09:20 Mark Isaacs - An eyewitness account of life for asylum seekers at the Detention centre in Nauru
Mark was deployed by the Salvation Army to work with asylum seekers at the Nauru detention centre at the age of 24, despite having no social work training. He says the camp was built around destroying men and grinding them into the dust. He has written a book about his experiences, called The Undesirables
09:30 Prof. Matthew Parsons - e-books with a soundtrack
How synchronising a soundtrack to stories might increasing reading comprehension and engagement among children.
09:45 Africa correspondent Robyn Curnow
10:05 Feature: Dr Charles Elachi - Exploring the Unknown - To Mars and Beyond
NASA space explorer Dr Charles Elachi, who led the recent mission to Mars with a rover called Curiosity.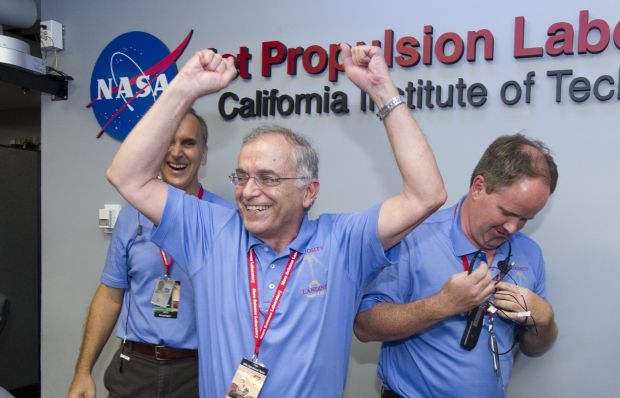 Dr Charles Elachi celebrating Curiosity's landing
10:35 Book review with Quentin Johnson
The Martian by Andy Weir. Published by Del Ray
10:45 The Reading: Best Feet Forward by David Hill
A series of stories about five, 'over sixties' who meet every Sunday morning to walk together. As they walk, they talk, canvasing their thoughts and worries, achievements and failings. (Part 1 of 5)
11:05 Political commentators Mike Williams and Matthew Hooton  
11:30 Guest chef - Julia Milne
The Common Unity Project Aotearoa - At Epuni school - an urban farm which hopes to produce enough food to feed the entire school community within the next year.
Gallery: Urban farm project
Links:
The Common Unity Project Aotearoa - Facebook page
11:45 Off the beaten track with Kennedy Warne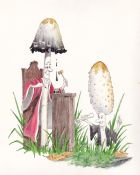 Links:
Green Urban Living
CO Foragers - Facebook page
Foragers Treasury
Identifying fungi - Nature Watch
Illustration: Lawyer's wig – so tasty there should be a law against them! by Bob Martin, New Zealand Geographic
Music played in this show
Artist: David Bowie
Song: Life On Mars
Composer: Bowie
Album: Hunky Dory
Label: EMI
Artist: Nouvelle Vague
Song: Heart Of Glass
Composer: Stein / Harry
Album: Bande A Part
Label: Peacefrog