Nine To Noon for Tuesday 12 November 2013
09:05 Education Secretary Peter Hughes on the challenges facing the Education Ministry
Peter Hughes took over as Education Secretary earlier this year after the departure of Lesley Longstone, who ended her contract after a breakdown between herself and the Minister, Hekia Parata. He inherited a Ministry in the midst of the Novopay debacle, controversy over mergers and closures of Christchurch schools, teacher unions unhappy over National Standards, public sector funding cuts and a public sector trust and confidence survey which ranked it last out of about 40 government agencies.
09:25 Calls for an inquiry into services for severely intellectually disabled
Professor John Werry is a Child and Adolescent Psychiatrist with more than 30 years experience. He was the first Professor and Head of the Psychiatry Dept at the University of Auckland Medical School. He has nearly 200 publications and edited books in child and adolescent psychiatry doing some of the earliest research on ADHD, conduct disorder, early onset schizophrenia, bipolar disorder and paediatric psychopharmacology. He has lectured widely overseas and in NZ and has been a consultant to government organisations here and in the US.
09:45 US correspondent Jack Hitt
10:05 Feature guest: Jimmy Nelson - lost tribes photographer
Jimmy Nelson's book, Before They Pass Away documents vanishing cultures around the world.
Gallery: Images from Before They Pass Away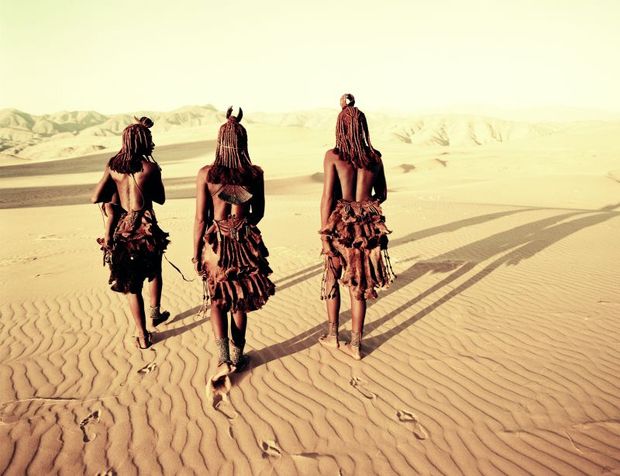 © Before They Pass Away by Jimmy Nelson, Himba, Namibia, published by teNeues. Photo © Jimmy Nelson Pictures BV.
10:35 Book review with Ralph McAllister
Saints of the Shadow Bible by Ian Rankin
Published by Orion
10:45 The Reading: The Writing Class by Stephanie Johnson
Read by Alison Quigan. Relationships are beginning to blossom as the students re-group. (Part 2 of 12)
11:05 Business commentator Rod Oram
11:20 New Zealand cycle trails
Jonathan Kennett is the author of The New Zealand Cycle Trails Nga Haerenga: A Guide to New Zealand's 23 Great Rides. He has worked as a project manager for the New Zealand Cycle Trail since 2010.
More about cycling on Radio New Zealand
11:45 Media commentator Gavin Ellis
Music played in this show
10:06am
Life On Mars
David Bowie
Composer: Bowie

10:45am
How Come You Never Go There
Feist
Composer: Feist
Polydor