Nine To Noon for Friday 25 October 2013
09:05 Safety of Wellington commuter trains
Re-elected Wellington Regional Councillor Fran Wilde, who chaired the last regional council.
09:25 How to use Gen-Y volunteers after disasters
Waikato University student Sarah Lockwood hopes her research into how young people helped clean up Bay of Plenty beaches after the Rena oil spill, will help local authorities to better use Gen-Y volunteers after future disasters.
09:35 The Sunday Assembly
The Sunday Assembly is a 'godless church' claiming a 3,000% growth rate. Kate Murray organises the Melbourne branch - the first one to be set up outside the UK. Branches in Perth, Adelaide, Sydney and Brisbane are also set to open, bringing the total to over 30 cities worldwide.
09:45 Pacific correspondent Michael Field
10:05 Author Tim Winton
Acclaimed Australian author Tim Winton has twice been shortlisted for the Man Booker Prize for The Riders and Dirt Music. His book of short stories The Turning has been made into a film which is about to be released in New Zealand cinemas. He talks about writing, his love of western Australia, and his latest novel Eyrie – the story of Tom Keely, who is divorced, unemployed and living in a seedy flat at the top of a Fremantle high-rise block.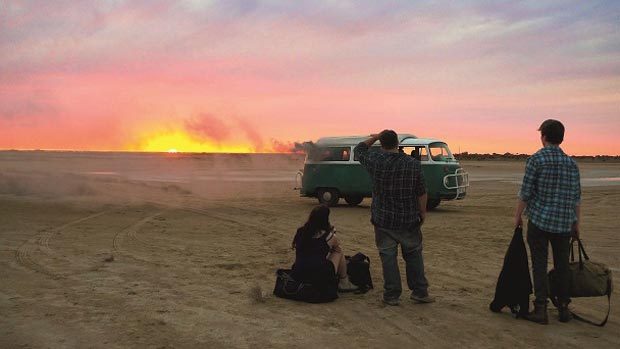 10:35 Book review with Kiran Dass
The Goldfinch by Donna Tartt
Published by Little, Brown
10:45 The Reading: Saint Heliers, by Sarah Penwarden
Told by Kate Harcourt             
Returning to the place where a life changing decision was made, Maura reflects on her choice and the chances it's brought.                 
11:05 New music with Sam Wicks
Artist: David Dallas
Song: Runnin'/Southside
Composer: D.Dallas/A.Iusitini/J.Iusitini
Album: Falling Into Place
Label: Frequency Media Group
Artist: Drake
Song: Started From the Bottom/Hold On, We're Going Home
Composer: A. Graham/N.Shebib
Album: Nothing Was the Same
Label: Universal Republic
Artist: Estere
Song: Culture Clash/Cruel Charlie
Composer: E.Dalton
Label: Private
11:30 Sports commentator
11:45 The Week That Was with Radar and Irene Pink
Music played in this show
09:25am
Noah and the Whale: 'Waiting For My Chance To Come'
from their 2011 album Last Night On Earth
11:45am
The Pixies: 'Here Comes Your Man'
from their 1989 album Doolittle