Nine To Noon for Friday 2 August 2013
09:05 Russia grants American fugitive Edward Snowden a year's asylum
Kristinn Hrafnsson is a spokesperson for Wikileaks, which has assisted former US spy agency contractor Edward Snowden. The White House wants Mr Snowden sent back to the US to face trial for leaking details of government surveillance programmes.
09:20 Is an obsession with health and safety taking the fun out of playgrounds?
Blair Dalgliesh from Playrope – a playground equipment supplier and installer which works with councils on playgrounds and their design; and Michael Follett, the UK-based founder of Outdoor Play and Learning.   
09:30 World Press Photo Exhibition
In its 56th year, the exhibition is the result of a worldwide annual contest in press photography that aims to recognise outstanding visual storytelling. Curator Tessa Hetharia talks about the significance of the exhibition.
World Press Photo Exhibition opens August 3 to August 25, Telecom Central, 42 Willis St, Wellington.
Gallery: 2013 World Press Photo Contest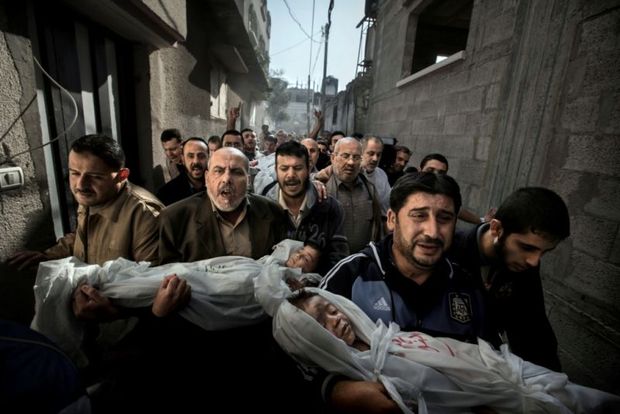 World Press Photo of the Year 2012. Paul Hansen, Sweden, Dagens Nyheter. 20 November 2012, Gaza City, Palestinian Territories. The bodies of two-year-old Suhaib Hijazi and his elder brother Muhammad, almost four, are carried by their uncles to a mosque for their funeral, in Gaza City.
09:45 Pacific correspondent Michael Field              
The Tongan Methodists riot; the difficult side of Chinese aid to the Pacific; Fiji sugar workers vote to strike; and Solomon Islands logging in trouble.
10:05 Scott Eady - Dunedin Artist
Dunedin artist and sculptor Scott Eady discusses his latest work which explores his own family history by recreating the iconic Queen Street music store Lewis Eady, complete with sweeping staircase and massive chandelier. The work, entitled '162 Queen Street' is being exhibited as part of the Auckland Art Fair, which begins on 7 August.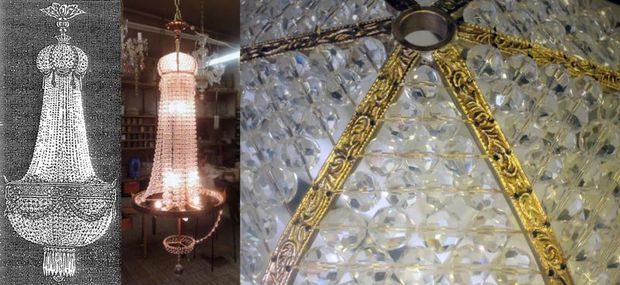 The original chandelier from the store and the replica Scott has made for his installation.
10:35 Book Review with Ralph McAllister              
Beautiful Ruins by Jess Walter
Published by Penguin, RRP $26.00
10:45 Reading: 'The Forrests' by Emily Perkins
Read by Fiona Samuel
(Part 10 of 12)
11:05 New Music with Sean McKenna
New music from Bombino and the Caribbean.
Artist: Bombino
Song: Aman
Comp: Omara 'Bombino' Moctar
Album: Nomad
Label: Nonesuch
Artist: Count Ossie & Mystic Revelation Of Rastafari
Song: Way Back Home
Comp: Count Ossie & Mystic Revelation Of Rastafari
Album: Mirror to the Soul: Music, Culture and Identity in the Caribbean 1920-72
Label: Soul Jazz Records
Artist: Duke of Iron
Song: Vitalogy (tk 16, 2.02)
Comp: Duke of Iron
Album: Mirror to the Soul: Music, Culture and Identity in the Caribbean 1920-72
Label: Soul Jazz Records
11:30 Sports commentator Joseph Romanos
Ashes cricket, British Open women's golf, Benji Marshall getting close to signing for the Blues and Lauren Boyle's brilliant world swimming champs campaign.
11:45 The Week that Was with Te Radar and Elisabeth Easther
Music played in this show
Song: Mess Around
Artist: Ray Charles
Comp: Nugetre
Label: Warner
Time Played: 09:37
Song: Giant Of The Sea
Artist: Mark Vanilau
Comp: Vanilau
Label: Private
Time Played: 10:33
Song: The Listening Times
Artist: Lawrence Arabia
Comp: Milne
Album: The Sparrow
Label: Honarary Bedouin
Time Played: 11:45