Nine To Noon for Monday 1 July 2013
09:05 Future of the Owen Glenn inquiry into child abuse
Judge Boshier has been a member of the government's Family Violence Taskforce for the past six years and was appointed a White Ribbon Ambassador in 2011. He is the former Principal Family Court Judge; and Bill Wilson QC, chair of the Glenn Inquiry.
09:15 Kiwisaver funds as deposit for first home buyers
Nearly 11,000 people have used Kiwisaver funds as a deposit for their first home. Is this adding to the housing boom and undermining the purpose of the retirment savings scheme?
Bernard Hickey, financial commentator and senior contributing editor to interest.co.nz.
09:20 The controversial plans for tough liquor by-laws
Controversial plans for tough liquor by-laws could dramatically change the way many people socialise at night.
Rebecca Williams, director of Alcohol Health Watch; Jeremy Smith, Wellington branch president of the Hospital Association who also owns bars in the lower North Island and in Christchurch; and Ben Thorpe, president of the Massey University Students Association.
09:45 Middle East correspondent Jamie Dettmer
10:05 Iranian playwright Nassim Soleimanpour
Nassim Soleimanpour is an Iranian playwright who wrote White Rabbit Red Rabbit.
10:35 Book Review with Dan Slevin
Bad Monkey by Carl Hiaasen
Published by Hachette
10:45 Reading: A Dish Best Served Chilly, a short story by Justine Lapper
Read by Geraldine Brophy
A woman gets her revenge on a man who preys on larger women from a dating site.
11:05 Political commentators Matthew Hooton and Mike Williams
Auckland transport; Ikaroa Rawhiti result; Australian Labor Party's lessons for NZ's Labour party.
11:30 Guest chef - Jan Harper
One of New Zealand's first female butchers, who's been in the industry since 1977.
As well as selling meat to the public, a big part of Jan's business is processing meat for farmers and hunters.
Recipes:
Anything and Everything Sauce
Chicken Casserole
Bun Tang's Marinade for Red Meat
11:45 Off The Beaten Track with Kennedy Warne
The annual garden bird survey; the case of the blinking eyespot.
Gallery: sphinx moth caterpillar eyespot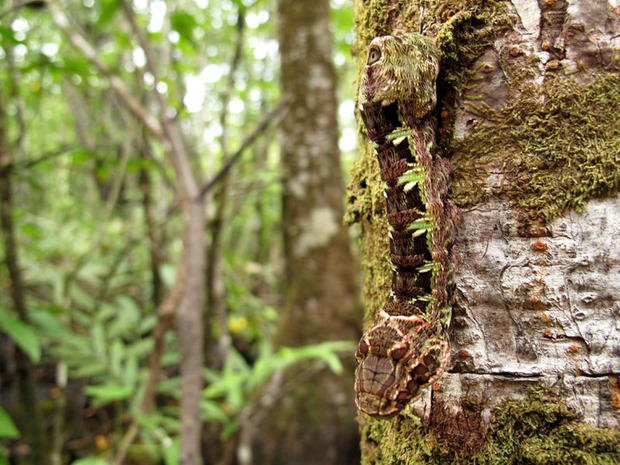 Sphinx moth caterpillar Eumorpha phorbas, on tree trunk in Panama.
Music played in this show
09:37am
Elvis Presley: 'Suspicion'
From his 1962 album Pot Luck with Elvis
10.40am
Barnaby Weir: 'My Old Friend'
From his 2011 album Tarot Card Rock