Nine To Noon for Friday 7 June 2013
09:05 The future of the troubled Glenn Inquiry into Family Violence
Dame Cath Tizard, Patron of the Glenn Inquiry, former Governor General, former Mayor of Auckland.
09:30 The Chicago Sun-Times newspaper lays off its entire photography staff
Pulitzer Prize-winning photojournalist John H White who's been laid off by the Chicago Sun-Times, which will instead get reporters to take photos and video on their smartphones.
Gallery: photographs by J H White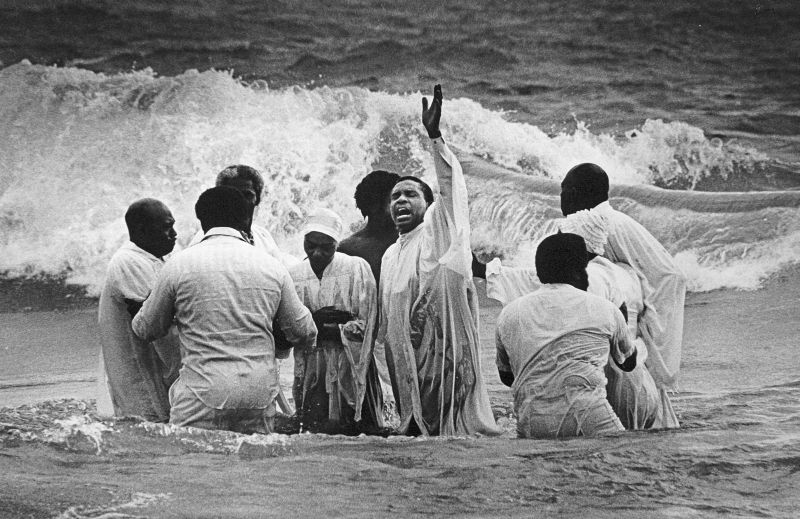 Photogragh by John H White.
09:45 Pacific Report with Michael Field
PNG's decision to extend the death penalty in the wake of the sorcery deaths; and why Polynesian men now among the most traded in world sport.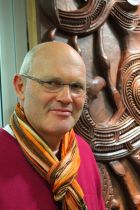 10:05 Martin Crowe - NZ cricketing legend
Cricketing legend and former NZ captain Martin Crowe (left). He reflects on the personal price of becoming an top player so young, facing up to the impact it had on his life - and taking on his biggest test yet: cancer.
RAW by Martin Crowe
Published by Trio Books
ISBN 9780986461569
10:35 Book review with David Hill
Mortal Fire by Elizabeth Knox
Published by Gecko Press
10:45 The Reading: Shark's Tooth Rock, a short story by Breton Dukes
Read by Alex Greig
Ross and Greg go on a doomed diving trip off Wellington's south coast.
11:05 New music with Sam Wicks
Queens of the Stone Age, Kody Nielson, and Boards of Canada.
11:30 Sports commentator
11:45 The Week That Was
James Elliott and Irene Pink.
Music played in this show
09:25am - AAradhna: 'Keep My Cool' from her album Treble & Reverb
11:47am - The Staple Singers: 'For What It's Worth' from their album Soul Cellar