Nine To Noon for Monday 18 February 2013
09:05 Fate of 31 Christchurch schools to be announced today
Ministry of Education Officials are meeting with 31 Christchurch schools this morning to inform them of their fates.
Gerard Direen, Principal of Linwood Ave school which is earmarked to merge with Bromley School on the Bromley site, and Matt Bateman,  Principal of Burnside Primary School which the Ministry has proposed closing.
09:30 No kakapo chicks this year
Andy Roberts, Southern area manager for the Department of Conservation.
09:45 Europe correspondent Seamus Kearney
The meteor explosion in Russia, the horsemeat scandal in Europe and the last days of Pope Benedict's reign.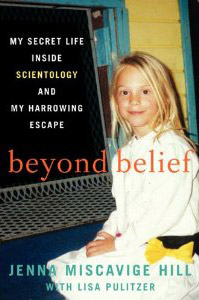 10:05 Jenna Miscavige Hill - Life inside Scientology
The niece of the worldwide leader of the Church of Scientology speaks out about her disturbing childhood inside the church and her eventual escape.
As the daughter of high ranking church members she was sent to live on the church's ranch in California from the age of six, barely seeing her parents and made to do manual labour for several hours a day in addition to academic and scientology studies. She also says at the age of 7 she was made to sign a billion year contract to commit to scientology for all her future lives. 
Beyond Belief My Secret Life Inside Scientology and My Harrowing Escape
By Jenna Miscavige Hill, published by HarperCollins.
10:35 Book Review with Ralph McAllister
Rubbernecker by Belinda Bauer
Published by Bantam
10:45 The Reading: The Open Accounts of an Honesty Box by Julie Helean (Part 8 of 12)
Fliss brings some of her ex husband's clothes to the building site for Jinx along with a first aid kit.    
11:05 Jennifer O'Leary
Principal of Branston Intermediate school which has been told this morning that it is to close.
11:15 Political commentators Matthew Hooton and Mike Williams
Richard Prosser; Christchurch schools; and the 'living wage'.
11:30 Guest Chef Tony Astle
Owner of Antoine's restaurant in Parnell who was awarded a New Zealand Order of Merit in the New Year's Honours. The fine dining restaurant opened in 1973 and has employed chefs such as Simon Gault and Michael Meredith.
Recipes:
Sauteed Black Pudding with scallops and green peppercorn beurre blanc
Bread and Butter Pudding
with selected matching wines from John Hawkesby.
11:45 Urbanist Tommy Honey
Lessons in big picture urban design.