Nine To Noon for Monday 28 January 2013
09:05 The fallout from DCD residue being found in Fonterra milk powder
Theo Spierings, Chief Executive of Fonterra; and William Rolleston, Federated Farmers food safety spokesperson.
09:25 Details of the legislation paving the way for charter schools
John O'Neill, Professor of Teacher Education who is one of a dozen Massey University College of Education experts who have criticised the charter school model; and Alwyn Poole, the academic manager of Auckland independent school Mt Hobson Middle School.
Partnership Schools - Kura Hourua Working Group
09:45 Middle East correspondent Irris Makler
10:05 Mathematics and how to make maths make sense for kids
Naomi Ingram, Otago University College of Education. Her PhD research explored how students' relationships with mathematics changed over their mathematical journeys.
10:35 Don Rood's recommended summer read
Empire of the Summer Moon by S W Gwynne.
10:45 The Reading: With Lots of Love from Georgia by Brigid Lowry
(Part 6 of 10)
11:05 Political commentators Matthew Hooton and Mike Williams
The cabinet reshuffle – who were the winners and losers;  and John Key and David Shearer's leaders speeches.
11:30 Guest chef Annabel Langbein and wine commentator John Hawkesby
Annabel Langbein's latest TV series and book are called The Free Range Cook: Simple Pleasures.
Recipes:
Corn and Israeli Couscous Salad
Watermelon and Avocado Salad
Lemon and Ginger Ice Cream
11:45 Off the Beaten Track with Kennedy Warne
A special snipe and a clever wren.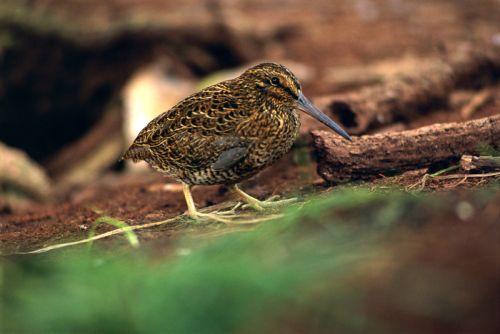 A Snares snipe. Photograph by Kennedy Warne.