Nine To Noon for Tuesday 30 October 2012
09:05 Hurricane Sandy due to hit the US east coast
Jennifer Granozio, a native New Yorker who owns an event marketing agency on Manhatten. She is in the East Village in New York.
09:20 Hurricane Sandy due to hit the US east coast
Luiza Savage, US correspondent.
09:30 Are at-risk students being failed by the education system?
Mike Hollings, chief executive of Te Kura (the NZ Correspondence School).
09:45 The damage vandals are doing to some of New Zealand's most significant historic buildings
Are these valuable places at risk of being lost altogether?
Priscilla Pitts, Historic Places Trust's General Manager of Heritage Destinations.
10:05 Dunbar Sloane - third generation auctioneer
Third generation auctioneer Dunbar Sloane talks about unearthing hidden treasures, and how the country's oldest auction house has evolved.
Gallery: Key items that have been auctioned with Dunbar Sloane in the last few years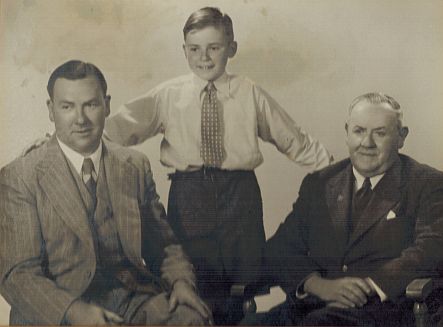 Dunbar Sloane as a boy with his father and grandfather.
10:30 Book Review with Ralph McAllister
Sutton by J R Moehringer
Published by Blue Door
10:45 Reading: A Modern Story by Owen Marshall
A seedy city tale of shameless opportunism (Part 2 of 3). Please note: this story isn't available to listen to again online for copyright reasons.
11:05 Business commentator Rod Oram
Housing affordability.
11:30 Threats to endangered coastal birdlife
Keith Woodley is the manager of the Miranda Shorebird Centre on the Firm of Thames. He has previously written a book about Godwits.
Shorebirds of New Zealand - sharing the margins, by Keith Woodley, published by Penguin.
11:45 TV review with Nick Grant
Music played in this show
Playlist
Time Played: 09:30am
Title: Life On Mars
Artist: David Bowie
Comp: Bowie
Album: Hunky Dory (1971)
Label: EMI
Time Played: 11:25am
Title: Dawn Chorus
Artist: Beth Orton
Comp: Orton
Album: Sugaring Season
Label: ANTI-