Nine To Noon for Tuesday 1 May 2012
09:05 Proposed changes to immigration law allowing for asylum seekers who make it to NZ to be detained
Rebecca Emery, Amnesty International deputy director; Mohammad Ali Amiri, community development worker: Economic Independence - Changemakers Refugee Forum; and a refugee from Afghanistan who came to New Zealand via the Tampa.
09:25 Wellington city council cuts funding to Te Papa
Michael Houlihan, chief executive of Te Papa; Celia Wade Brown, mayor of Wellington; and Hamish Keith, Auckland-based arts commentator.
09:45 US correspondent Luiza Savage
10:05 Adventurer and explorer Aaron Halstead
In February of this year, Aaron Halstead led three others to the summit of Bouvet, an Antarctic Island and Norwegian Territory. Bouvet Island is officially the most remote place from anywhere on the earth and the interior of the island has never been explored.
Gallery: the team's ascent to the summit of Bouvet Island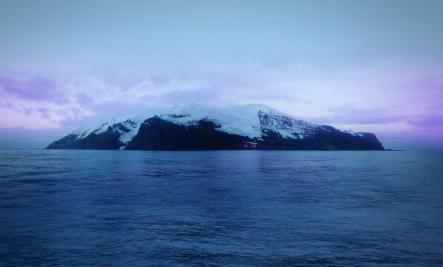 Bouvet Island
10:25 Book Review with Dan Slevin
The Red House by Mark Haddon
Published by Jonathan Cape
10:45 Reading: The Larnachs by Owen Marshall (Part 2 of 12)
Financial pressures are building for William, and Conny is in two minds about returning to Wellington.
11:05 Business commentator Rod Oram
Looking ahead to the budget in three weeks.
11:20 Irish comedian David O'Doherty
David O'Doherty's in New Zealand for the New Zealand International Comedy Festival, in which he presents an hour of talking, songs and a movie proposal for New Zealand.
11:45 TV Review with Lisa Glass
Choice TV - new channel on freeview channel 12, TV on-demand and the Titanic mini-series.