Nine To Noon for Monday 1 August 2011
09:05     Sir Richard Lambert
Former editor of the Financial Times, and more recently was director general of the Confederation of British Industry - he played a key role in developing the business response to climate change. Sir Richard is in New Zealand to visit the Christchurch quake region - he'll look at what British industry can do. He will also be speaking at the Australia-New Zealand Business and Climate Change Conference, in Wellington on 1 August 2011.
09:25 Marion Fairbrass, Chair of SPELD NZ
Are kids with learning difficulties falling through the cracks at school?
09:45 Middle East correspondent Irris Makler
More than 130 people are dead after renewed Syrian government attacks on protesters, including an assault on the city of Hama.
10:05 Feature Guest - Charles Daugherty
Director of the Allan Wilson Centre for Molecular Ecology and Evolution, and Assistant Vice-Chancellor (Research) at Victoria University.
The Allan Wilson Centre will today begin a nationwide lecture series to commemorate the  life and work of Allan Wilson on the 20th anniversary of his death. The series Out of Africa is hosted by Rebecca Cann who worked with Allan Wilson on his 1987 paper, "Mitochondrial DNA and Human evolution in Nature" 
10:35 Book Review with Tina Shaw
Turn of Mind by Alice La Plante.
Published by Text Publishing.
10:45 Book Reading
Part one of a five-part adaptation of Five of the Family by writer David Hill.
Five members of an extended family gather for the stone-laying ceremony for Aunt Janet.
11:05 Political commentators Matthew Hooton and Sue Bradford
They discuss the US debt crisis, NZ First's conference and the Green Paper on Vulnerable Children.
11:30 Guest chef Ruth Pretty and wine commentator John Hawkesby
Salmon and Chervil Salad Vol-Au-Vent
Bacon Wrapped Black Pudding with Buttery Apple Sauce
11:45 Off The Beaten Track with Kennedy Warne
Kennedy discusses a catastrophic decline in silvereyes, albine blackbirds, and "Adventure Deficit Disorder"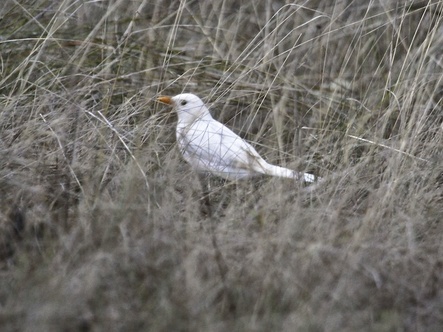 More pictures of pied and albino blackbirds are available on the NZ Birding forum.