Nine To Noon for Friday 27 May 2011
09:05 Arrest of Bosnian Serb wartime general Ratko Mladic
Francis Boyle, attorney for the Mothers of Srebrenica and Podrinja Association.
09:15 Arrest of Bosnian Serb wartime general Ratko Mladic
David Rohde, the first outside eyewitness of the aftermath of the Srebrenica massacre.The journalist is also the author of Endgame: The Betrayal and Fall of Srebrenica, Europe's Worst Massacre Since World War II.
09:25 How to avoid hospital accidents
Kathleen Calaghan, Head of Auckland University's Human Factors Group - part of the school of medicine, on how hospital accidents can be avoided.
09:45 Pacific correspondent Mike Field
10:05 Soweto Gospel Choir
Shimmy Jiyane and SK, founding members of the Soweto Gospel Choir.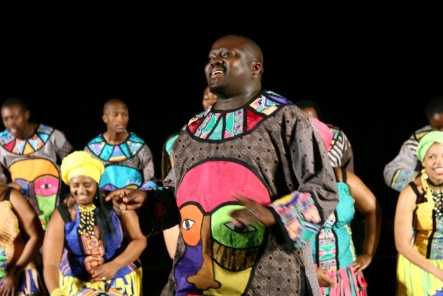 10:30 Book Review with Sonja de Freiz
The Voyagers: A Love Story by Mardi McConnochie
Published by Viking
10:45 Reading: The Life and Times of a Brown Paper Bag by Kevin Milne
Kevin Milne shares a remarkable, amusing and sometimes very moving autobiography.
Audio of this story will be available here after broadcast.
11:05 New Music with Sean McKenna
Artist: Kate Bush
Album: Director's Cut
Song: Flower of the Mountain (originally titled 'The Sensual World')
Video: Wuthering Heights
UK version - http://www.youtube.com/watch?v=-1pMMIe4hb4
US version - http://www.youtube.com/watch?v=BW3gKKiTvjs
Artist: Danger Mouse & Danielle Luppi
Album: Rome
Songs: The World (Interlude)
Season's Trees
Video: Two Against One featuring Jack White
Artist: Mina
Song: Se Telefonando
One of Ennio Morricone's early pop hits
Artist: Raphael Saadiq
Album: Stone Rollin'
Song: Heart Attack
11:30 Sports commentator Joseph Romanos
The latest controversy over cyclist Lance Armstrong.
11:45 Week That Was with Radar and Irene Pink