Nine To Noon for Tuesday 17 May 2011
09:05 Filipino caregivers, who worked long hours in the wake of the Christchurch earthquake, are being denied work permits
Joselyn Ebuen has been in NZ for nearly three years. She was a physiotherapist in the Phillipines, and works as a physio assistant and a caregiver for Parkwood, her visa expires next year, she's assisting other Fillipinos who've been told they have to leave; and Dwayne Crombie, CEO of BUPA Aged Care Services.
09:25 Building industry crisis
Mark Graham runs the website for homeowners buildingguide.co.nz, and publishes the trade magazine for builders, called BoB - the Business of Building.
09:45 US correspondent Luiza Savage
10:05 Tony Mott - Rock photographer
Tony Mott's latest book Rock 'n' Roll Photography Is The New Trainspotting is a retrospective of his work. The book covers 30 years of reproduced images of iconic figures in rock. Published by Rockpool Publishing.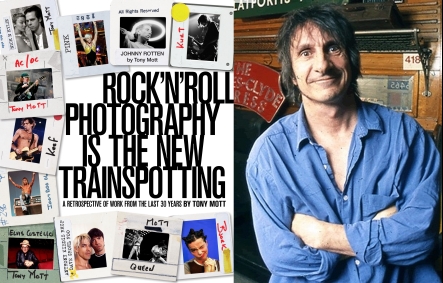 10:30 Book Review with Graham Beattie
The Conductor by Sarah Quigley
Published by Simon & Schuster
10:45 Reading: Naked in Budapest, written and read by Heather Hapeta (Part 2 of 7)
A Eurobus ticket allows Heather to whirl through Europe.
11:05 Business commentator Rod Oram
Key elements of Thursday's Budget and the political strategy around it.
11:30 World Health Organisation concern about growing resistance to antibiotics
Dr Mario Raviglione; and Dr John, Clinical Director, ProCare Health Ltd. ProCare is New Zealand's largest Primary Health Organisation representing around 700 GPs in the greater Auckland area.
11:45 Media commentator Denis Welch
The blogosphere and RNZ's decision to take Maori news in-house.