Nine To Noon for Monday 18 April 2011
09:05 Increased demand for private homecare for the elderly
Neil Farnworth, chief executive of Home Instead Senior Care; and Hilda England, whose 95-year-old mother Betty Baker lives with her in Hamilton, she pays privately for homecare help for her mum.
0800 694472 Home Instead Senior Care
09:20 Changes to student loans
David Do, co-president of the NZ Union of Students' Associations; Stephen Joyce, Tertiary Education Minister.
09:30 Nest Squatters
The growing trend in many western countries of adult children either not leaving home, or moving back in with their parents. We look at why this might be happening.
Yvonne Godfrey runs a course designed to equip young adults to live on their own by learning how to cook, budget, pay bills, and household cleaning
09:45 Europe correspondent Seamus Kearney
Seamus reports on further divisions emerge over Europe's response to Middle East unrest, and anger in Croatia over the jailing of two generals by the UN war crimes court.
10:05 Veteran Paparazzo Ron Galella
Veteran Paparazzo Ron Galella: Brando broke his jaw, Jackie O' sued him and Richard Burton had him beaten up - but he's also been widely praised for his dramatic unguarded shots of the celebrities over the past 5 decades. A film about his long career, Smash His Camera, is playing at the World Cinema Showcase.
See images in the Ron Galella gallery.
World Cinema Showcase - Smash His Camera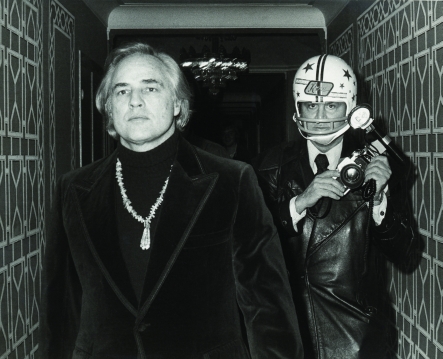 November 26, 1974: Galella (in helmet) and Marlon Brando at the Waldorf-Astoria. © Ron Galella.
10:30 Book Review with Carole Beu
The Paris Wife by Paula McLain
Published by Virago
10:45 Reading: Under the Huang Jiao Tree by Jane Carswell (Part 9 of 12)
A New Zealander's mid-life experience teaching English in Chongqing China.
11:05 Politics with Matthew Hooton and Sue Bradford
11:30 Chocolate inspired recipes for Easter
Guest chef Stephanie Everitt, owner of Devonport Chocolates, and wine commentator John Hawkesby.
For the love of chocolate - a Kiwi indulgence by Stephanie Everitt
David Bateman publishing.
Chocolate lollipops
Vodka white chocolate mousse with raspberry coulis
Slow cooked cocoa dusted lamb shanks
11:45 Off The Beaten Track with Kennedy Warne
See images in theKennedy Warne gallery.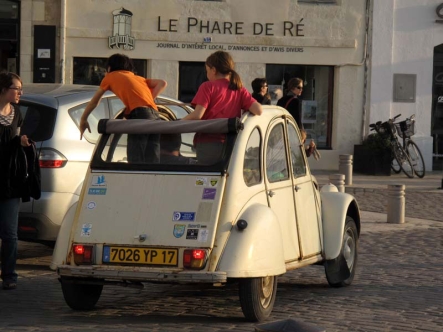 Open-top Citroen, St Martin de Ré.