Nine To Noon for Wednesday 28 April 2010
09:05 Liquor laws
In the first comprehensive review of liquor laws in a quarter of a century, the Law Commission warns the government against "cherry-picking" only its more politically palatable recommendations.
Geoffrey Palmer, president of the Law Commission.
09:20 Should flu vaccinations only be given to those at risk, after serious adverse reactions in some children?
Professor Peter Collignon, Infectious Diseases physician and Microbiologist director Infectious Diseases Unit and Microbiology; Dr Nikki Turner, practising General Practitioner, director of the Immunisation Advisory Centre and a Senior Lecturer in the Division of General Practice and Primary Health Care, University of Auckland.
09:30 Rental accommodation for Rugby World Cup 2011
Sue Robinson, managing director of website 80 Minute Game which aims to rent out high-end houses to overseas tourists.
09:45 Australia correspondent Paul Barclay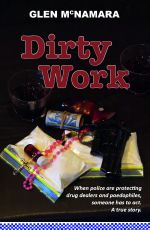 10:05 The Sydney cop who blew the whistle on his corrupt colleagues in the 1980s and '90s
Glen McNamara tells of his lonely fight for justice in a sea of corruption, drugs and the police links with the criminal underbelly. His book on his time as a New South Wales cop, Dirty Work is released in New Zealand next month.
10:25 Book Review with John King
The Life of Irene Nemirovsky by Lienhardt Philipponnat
Published by Chatto & Windus
10:45 Reading: How to Make Your First Billion, by Matthew Solon
A fictionalised insight into Silicon Valley, the home of the global communications revolution (Part 8 of 10, BBC/Goldhawk)
11:05 Music Review with Marty Duda
Singer-songwriter Josh Rouse
1. Suburban Sweetheart (2:48) - Josh Rouse taken from 1998 album "Dressed Up Like Nebraska" (Slow River)
2. Love Vibration (4:51) - Josh Rouse taken from 2003 album "1972" (Rykodisc)
3. Winter In The Hamptons (3:08) - Josh Rouse from 2005 album "Nashville"(Rykodisc)
4. Duerme (4:10) - Josh Rouse taken from 2010 album "El Turista" (Yep Roc)
11:30 Law commentator Mai Chen
The Declaration on Indigenous Peoples Rights
11:45 Film reviewer Graeme Tuckett