Nine To Noon for Thursday 25 June 2009
09:05 Polytech student numbers
Thousands of would-be polytech students are set to be turned away during the recession, because the goverment won't lift the cap on enrolments.
Dave Guerin, executive director of the Institutes of Technology and Polytechnics; and Anne Tolley, Minister of Education.
09:20 $36 Million Big Wednesday jackpot
Karen Jones, Lotteries Commission spokeswoman
09:30 Mongolian Derby horse rally
Dave Murray, a young New Zealander who's one of just 25 riders from around the world in training to take part in the 1000 kilometre long Mongol Derby.
The Derby will see the riders tackle the challenge of semi-wild horses and surviving alone in the wild steppes of Mongolia.
There's no marked course, no catering tent and no support; this is horse racing on a whole new level.
Aside form the immense physical challenge, the idea is to raise money to provide homes for Mongolian kids.
Raise funds for the Christina Noble Children's Foundation to support nomadic families across Mongolia.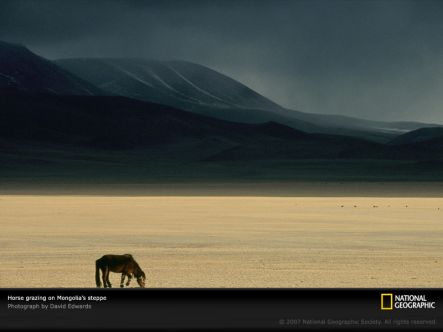 Photograph by David Edwards and courtesy of National Geographic
09:45 UK correspondent Michael White
10:05 Louise Rennison - British author for teens
Louise Rennison is the author of a series of fictional diaries described as Bridget Jones for teens, which spawned a hit movie, Angus, Thongs and Perfect Snogging. She spent two of her own teenage years in NZ, where she had a daughter who was adopted out here before 17-year-old Louise returned to the UK.
10:30 Book Review with Paul Diamond
The Music Room by William Fiennes
Published by Picador
ISBN 9780330444408
10:45 Reading. Heartland by Neil Cross (Part 4 of 10, RNZ)
A memoir about life with a step father in a backstreet Edinburgh slum.
11:05 New Technology with Colin Jackson
Colin discusses Twitters role in the movement for democracy in Iran.
11:30 What motivates an animal activist
Mark Eden has been working in the field for almost decades - he tells us why he is so committed to the cause.
11:45 Television review with Simon Wilson
Simon talks about Edie's dramatic exit from Desperate Housewives, and the controversial documentary screened on TVNZ this week Real Life: Should I Smoke Dope.