Nine To Noon for Thursday 11 December 2008
09:05 RBNZ Governor Alan Bollard calling for drop in prices
Sylvia Burbery, Vice Chair of the Food and Grocery Council - Managing Director of Mars NZ (food manufacturer); and Keith Tempest, Chief Executive of Trustpower.
09:30 US visa requirements for NZ travellers
Beverly Good, US Department of Homeland Security ESTA spokeswoman (Electronic System for Travel Authorisation)
09:45 UK correspondent Kate Adie
10:05 Linguism
Daniel Everett, author of Don't Sleep, There are Snakes.
Daniel Everett moved his family to the Brazillian jungle to live with a remote tribe, the Pirahas. He dedicated himself to learning their language and realised it was unique, and that went against everything we know about the foundations of linguism.
10:30 Book Review with Dan Slevin
Somebody: The Reckless Life and Remarkable Career of Marlon Brando by Stefan Kanfer
Published by Faber & Faber
ISBN 978 057 1244126
10:45 Book Reading: Garibaldi Did Not Sleep Here by Paul Horan
(Episode 1 of 6)
11:05 New Technology with Colin Jackson
Best geek toys for Christmas.
The comb-over patented!
The Gender Analyzer. A good thing we don't have to rely on it.
Star Trek communicator, and a USB Missile Launcher.
A USB record deck for converting all that old vinyl to digital.
House plants using Twitter to call for water.
Getting the latest Google phone, or just the plain old iPhone
Catcam and how you can make your own.
Hacking your Canon point-and-shoot camera.
Some cheap laptops, and some expensive ones.
http://www.it.gen.nz/
11:30 Moko
Dr Ngahuia te Awekotuku and Marti Friedlander.
Moko (Maori-motif tattoos) are making a big comeback, and one of the influential sources for the tradition - the book Moko by the late Michael King and Marti Friedlander - has been published in a third edition, 36 years after its first printing.
Almost forty years ago, historian Michael King and photographer Marti Friedlander travelled the back-blocks of New Zealand, recording what they thought would be the last images of a dead art: moko, or maori tattoo.
The resulting photos were published in his first book, Moko: Maori tattooing in the 20th Century.
The forward to the latest edition is written by Dr Ngahuia Te Awekotuku, herself the author of Mau Moko: the World of Maori Tattoo.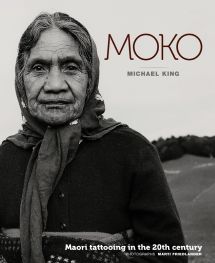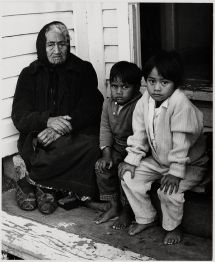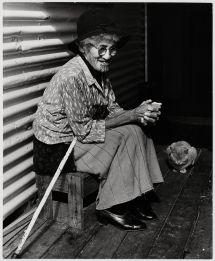 Images by Marti Friedlander, from the book Moko: Maori tattooing in the 20th Century, with text by Michael King.
11:45 TV Review with Simon Wilson