Nine To Noon for Monday 1 December 2008
09:05 Air NZ plane crash in Perpignon, France
Alain Sabatier, television reporter based in Perpignon where the AIR NZ plane crashed and Seamus Kearney, Nine to Noon's Europe correspondent.
09:20 Sad Dads - postnatal depression in men
Postnatal depression - men are affected in almost equal numbers as women. But what's being done about it by the Health Ministry?
Brendon Smith, father of two who suffered from postnatal depression after his second child was born, and member of Father & Child Trust; Dr Mark Stephenson, a Wellington GP who's been pushing for more official recognition of postnatal depression among men; and Dr David Chaplow,
Director of Mental Health.
09:45 John Lennon art exhibition
Graham Reid, Art Critic. An exhibition of John Lennon prints is due to open at Auckland's Ferner Galleries - but was one of the world's greatest musicians a very good artist?
10:05 Feature interview: Bic Runga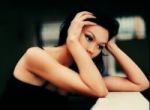 New Zealand's best selling female artist, whose three albums have all reached number one, and who is one of the bestselling Kiwi artists of all time. Bic Runga, the youngest of a trio of talented musical sisters, returned home three years ago from a lengthy stint working overseas, and life has changed since with the birth of her third album - and her first-born son.
Known for hits such as Drive, Sway, Something Good, and Suddenly Strange, her fourth and latest album, released today, includes songs from more than a decade of as yet unreleased material.
10:25 Book review with Phil Vine
A Mercy by Toni Morrison.
Published by Chatto & Windus
ISBN 978 070 1180 454
10:45 The Book Reading: The Blue by Mary McCallum
(Episode 11 of 15)
11:05 Political Commentators Matthew Hooton and Laila Harre
11:30 Guest Chef Richard Till and wine with Stephen Morris
11:45 David Slack with A Modest Proposal or Two
The Singapore government to compensate kidney and egg donors; and a wealthy New Yorker who wants to make the subway free for everybody - can we learn from their example? Is it adaptable here?