Nights for Tuesday 18 February 2014
7:10 Our Own Odysseys - Touching The Taj Mahal
That Blind Woman Julie Woods with her husband Ron have now visited their fourth wonder of the world, the Taj Mahal in India.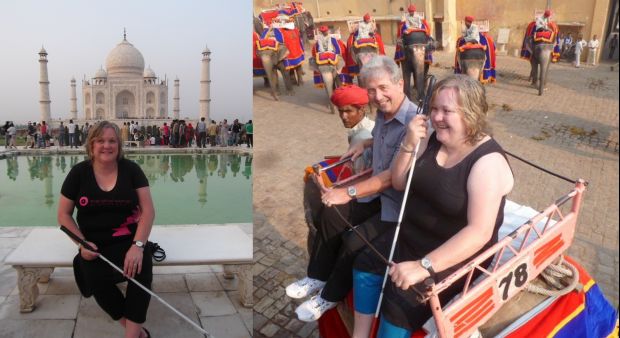 7:30 The Sampler
A weekly review and analysis of new CD releases.
8:15 Windows on the World
International public radio documentaries - visit the Windows on the World web page to find links to these documentaries.
8:40 Global Neighbours - Denmark
Reporting from the capital of the Scandinavian island nation of Denmark, pop. 5,580,413 (est. 2012), Kiwi-born Claire Clausen is a Copenhagen Post correspondent. She looks at party politics, somewhere there's a leak; a mild winter isn't a good thing, Danish teenagers run riot in Prague and the global grief (but not Danish grief) for Marius the giraffe, who was sacrificed to the lions.
9:06 The Tuesday Feature: Exchanges at the Frontier - Bonnie Bassler
Bonnie Bassler is the world specialist in how bacteria communicate within the human body. For Exchanges At The Frontier she takes questions from children all over the world and explains to A C Grayling and pupils at Haverstock School in London that though all their bodies contain around 1-trillion human cells, they are actually home to 9 trillion bacterial ones! (1 of 4, BBC)
10:00 Late Edition
A review of the news from Morning Report, Nine to Noon, Afternoons and Checkpoint. Also hear the latest news from around the Pacific on Radio New Zealand International's Dateline Pacific.
11:06 The Shed
Award winning former British broadcaster Mark Coles presents his pick of the best new music releases and demos from around the planet. A glorious mix of brand new sounds from all over the world, real conversations with music makers and tales of everyday life as seen from an English garden shed (7 of 13, MCM)