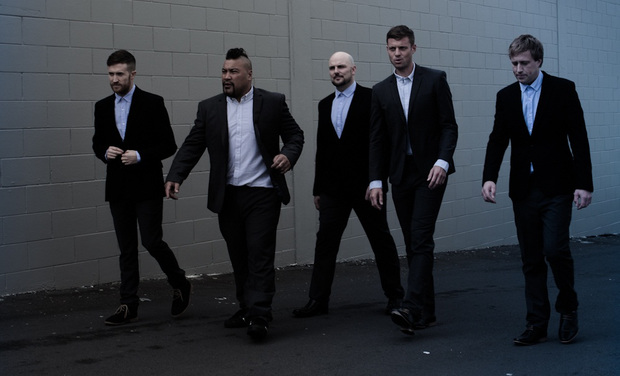 Shapeshifter - photo by Oliver Rose
Since their inception 15 years ago, electronic music outfit Shapeshifter have built their live reputation on the back of tours that have criss-crossed New Zealand and further afield.
On the 9th April this year, the band set off on their 12th Northern Hemisphere excursion, a 12-date run of shows that saw them play venues from Prague to Vancouver. While they were away, Shapeshifter's guitarist, keyboardist and producer Sam Trevethick pulled double duties, playing musician and radio producer as he documented their travels.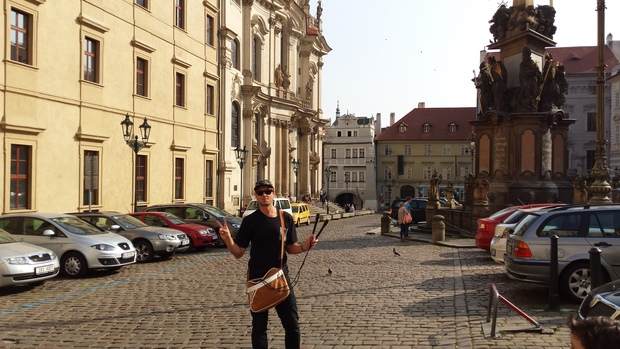 Sam Trevethick armed with microphones as he documents Shapeshifter's European run.
Produced by Sam Wicks for Radio New Zealand National.
Playlist
Artist: Shapeshifter
Songs: Dutchies, Tokyo
Composer: Shapeshifter
Album: The System is a Vampire
Label: Truetone
Artist: Shapeshifter
Songs: The Touch (Netsky remix)
Composer: Trevethick, Robinson, Abrams, Apera, Grenell, Daenen
Album: System Remix
Label: Truetone
Artist: Shapeshifter
Songs: Bloodstream, Snake Wold
Composer: Shapeshifter
Album: Unreleased
Label: Truetone
Artist: Shapeshifter
Songs: Endless, Diamond Trade, Gravity, Monarch, In Colour, 141
Composer: Abrams, Apera, Robinson, Trevethick
Album: Delta
Label: Truetone
Artist: Shapeshifter
Songs: New Day Come
Composer: Shapeshifter
Album: Soulstice
Label: Truetone