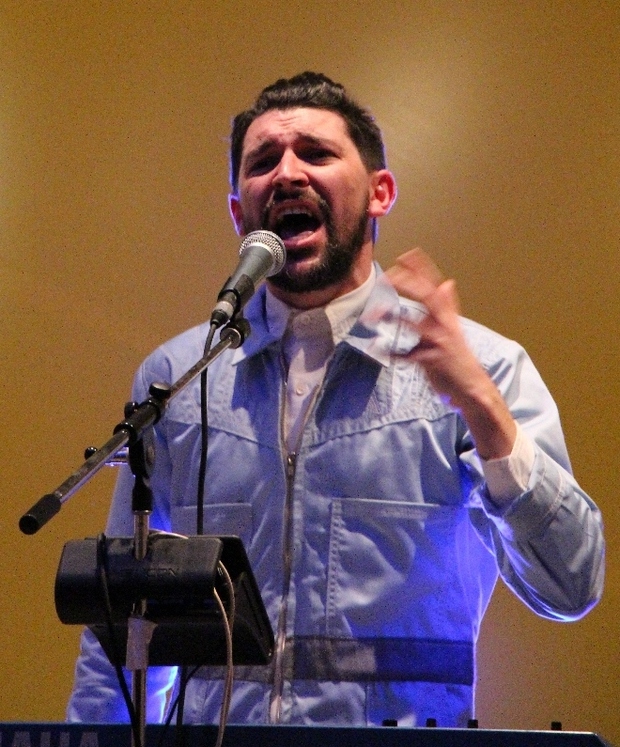 Dudley Benson, playing a Matariki gig at Wellington's City Gallery
June 28th saw the Matariki star cluster, otherwise known as Pleiades, rise in our skies – heralding the start of the Māori New Year.

Johnson Witehira's work shown in New York City
Matariki means different things to different people, but it's commonly seen as a time to remember those who have passed, to gather together with loved ones and – with the help of good kai and waiata – to reflect on where we've come from, where we are now, and where to from here.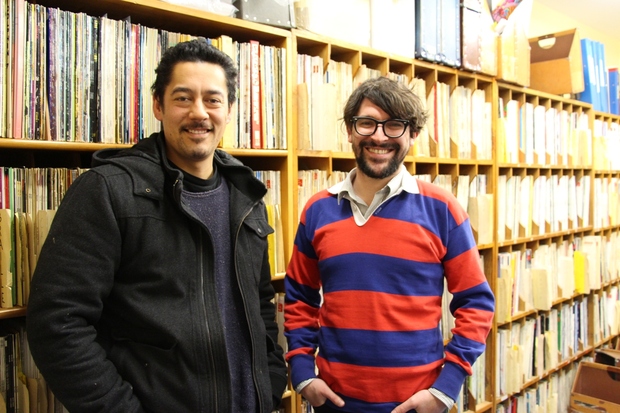 Johnson Witehira, left, and Dudley Benson, right.
To celebrate Matariki we asked Otautahi-born composer and performer Dudley Benson and Taumarunui-born artist and designer Johnson Witehira., both of whom feature in City Gallery's festival calendar, to come together for a korero on the ways in which Te Ao Maori shapes their work and lives.  
Playlist
Artist: Dudley Benson
Song: Tui
Composer: D Benson, H. Melbourne
Album: RNZ Recording
Label: RNZ Recording
Artist: Dudley Benson
Song: On the Shoulders of the Earth
Composer: D. Benson
Album: RNZ Recording
Label: RNZ Recording
Artist: Dudley Benson
Song: Pungawerewere, Pipi Manu E
Composer: H. Melbourne
Album: RNZ Recording
Label: RNZ Recording