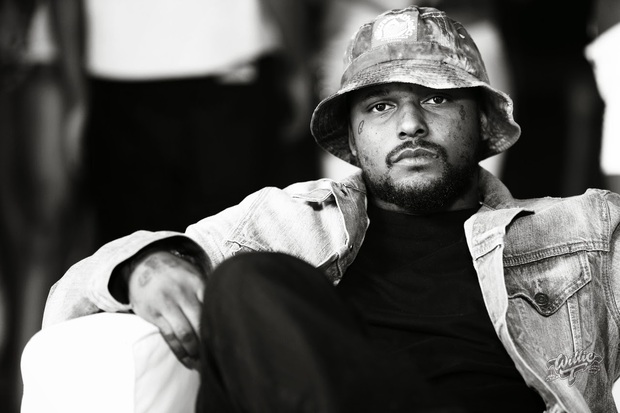 Los Angeles rapper Schoolboy Q has seen it all, done it all, putting in time as an athlete, a gang member and a drug dealer, before he emerged as a leading voice of Top Dawg Entertainment, the label that introduced the world to Kendrick Lamar.
This backstory is laid out in Oxymoron, his major label debut released earlier this year. Oxymoron's detailed street tales teamed with Schoolboy Q's snarling delivery has won the newcomer a huge audience, including here in New Zealand where Schoolboy played a show last week.
He talks to Sam Wicks about his hard-knock raps - and a close encounter with the prime minister.
Playlist
Artist: Schoolboy Q
Song: Collard Greens
Composer: Q.Hanley, K.Duckworth, A.Morgan, R. Riera, G.Bunn
Album: Oxmoron
Label: Top Dawg Entertainment/Interscope

Artist: Schoolboy Q
Song: Hoover Street
Composer: Q.Hanley, M.Spears
Album: Oxmoron
Label: Top Dawg Entertainment/Interscope

Artist: Schoolboy Q
Song: Man of the Year
Composer: Q.Hanley, Wesonga, Loving, R.Radelet, A.Miller, N.Walker, J.Jewel, J. Padgett
Album: Oxmoron
Label: Top Dawg Entertainment/Interscope

Artist: Schoolboy Q
Song: Los Awesome
Composer: Q.Hanley, J.McKinzie, P.Williams
Album: Oxmoron
Label: Top Dawg Entertainment/Interscope

Artist: Schoolboy Q
Song: Break the Bank
Composer: Q.Hanley, Wesonga, Loving, R.Radelet, A.Miller, N.Walker, Johnny
Album: Oxmoron
Label: Top Dawg Entertainment/Interscope