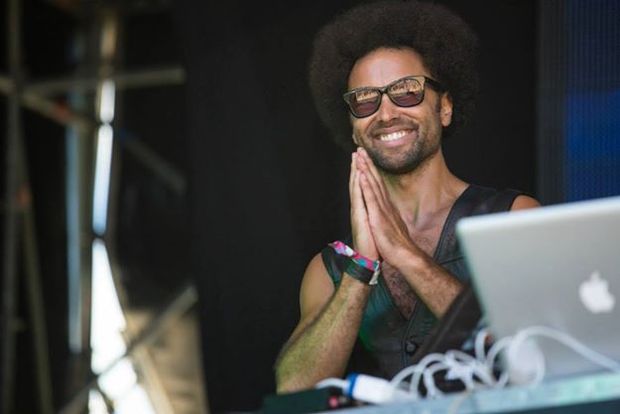 Isaac Aesili performing at Splore
Isaac Aesili is a career musician originally from Christchurch, who's deeply embedded in the local soul scene, playing percussion, trumpet and singing for a wide range acts including Eru Dangerspiel and the Circling Sun jazz ensemble.
After releasing his debut solo album Eye See he formed a band named Funkommunity, who have just released their second album Dose, and changed their name to Sorceress. Nick Atkinson went to Isaac's Auckland home to get the latest news from this well-travelled muso.
Playlist
Artist: Rachel Fraser
Song: Rachel Fre demo
Composer: Rachel Fraser
Album: Unreleased
Label: Private
Artist: Isaac Aesili
Song: I'm All In
Composer: Isaac Aesili, Rachel Fraser
Album: Eye See
Label: EYE
Artist: Recloose
Song: Catch A Leaf
Composer: Rachel Fraser, Matthew Chicoine
Album: Perfect Timing
Label: LOOP
Artist: Sorceress
Song: Teacups
Composer: Isaac Aesili, Rachel Fraser
Album: The Dose
Label: FKM
Artist: Stevie Wonder
Song: Too High
Composer: Stevie Wonder
Album: Inner Visions
Label: MOTOWN
Artist: Sorceress
Song: Dragon Fly
Composer: Isaac Aesili, Rachel Fraser
Album: The Dose
Label: FKM