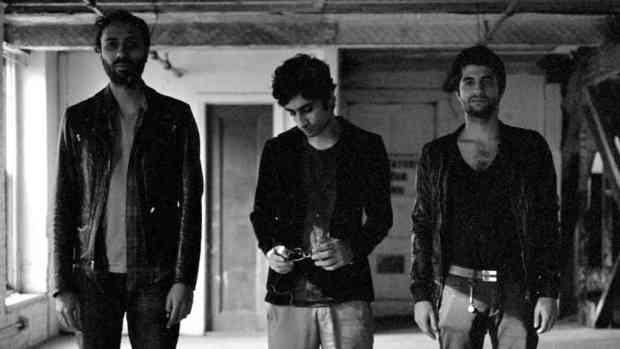 Drummer Qasim Naqvi, bassist Aakaash Israni, pianist Amino Belyamani. Photo by Falkwyn de Goyeneche.
New York based trio Dawn of Midi play upright bass, drums and piano, to create a kind of dance music, or to be more specific- a kind of Trance music.
They play their critically acclaimed 2013 album Dysnomia in full in Wellington this week.
Emma Smith talks with bass player Aakaash Israni and asks whether they were taking their cues from the electronic dance music world.
Playlist
Artist: Dawn of Midi
Song: Io, Synope
Composer: Dawn of Midi
Album: Dysnomia
Label: Thirsty Ear