Sean Donnelly. Photo: Deborah Smith.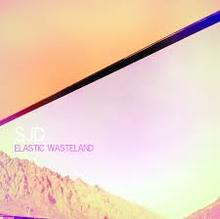 2013 Taite Music Prize recipient Sean Donnelly describes his win:
"It's a strange feeling, like jumping off a cliff and having winged angles lift you up!"
Sean's sixth album as SJD, Elastic Wasteland, won the coveted trophy that includes a $10,000.00 cheque, though what Sean will do with a years supply of Redbull is anyone's guess.
Join Nick Atkinson as he sifts the glamorous and talented guest-list for insight and opinion leavened with live performances of brand new songs from Julia Deans and Street Chant.