The Mint Chicks / Photo courtesy of Audio Culture
Captured just prior to moving to the United States in 2007, this Merry Christmas swan song from energetic rock quartet The Mint Chicks was the last show with bass player Mike Logie before his brief hiatus. 
Following the show, the band moved to Portland, Oregon, where they fought off requests to work on their next album from people including Adrian Belew (guitarist on Bowie's albums Heroes, and Low, leader of King Crimson, current NIN collaborator) and the producers of recent records by Peaches and Beck.
This concert - a chaotic, sold-out affair - was recorded live at the Transmission Room in Auckland on 20 December 2007.
Songs: Walking Off A Cliff Again, Anti Tiger, Opium Of The People, The Son, Take It, I Don't Want It, Welcome To Nowhere, Crazy? Yes! Dumb? No!, This Is Your Last Chance To Be Famous, and My Love.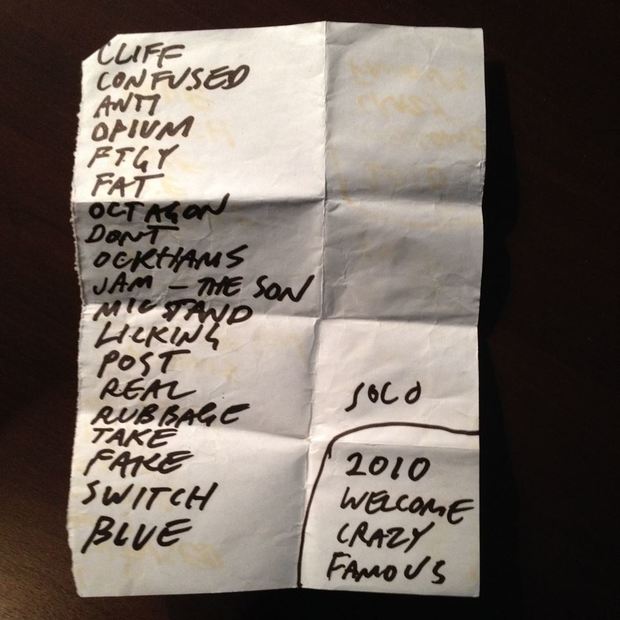 Mint Chicks set list / Photo by James Mauger