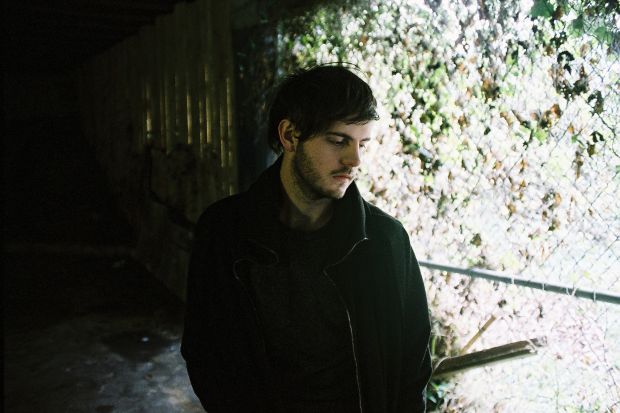 MAALA. Photo: Lia Kent Mackillop, courtesy of Sony Music.
If the music seems familiar, it's because electro-pop newbie MAALA is one of New Zealand's most hyped up-and-comers. His single 'Touch' has been all over commercial radio for months and the second single 'In The Air' recently premiered as Zane Lowe's World's First for Beats 1 on Apple Music.
But digging for information about the person behind the moniker has been a rather unsatisfying exercise. In what looks like an effort to take hype to its peak, MAALA's label Sony Music has kept the musician's identity entirely secret, until now...
MAALA is 20-year old Evan Sinton - and if that name sounds familiar it's because a few years ago he placed third in reality television show New Zealand's Got Talent. This will be part of Sony's hesitance to spill his name before the songs had a chance to be properly heard - the golden-voiced teenager with his guitar undeniably did 'got talent' in 2012, but the songs he performed on the show and on his later-released Phosphenes EP are a far cry from the slick, radio-ready production of MAALA's debut self-titled EP.
Listen to Evan introduce himself for the first time, revealing all sorts of interesting information that Music 101's Melody Thomas quite frankly, would have to have known beforehand.
MAALA - self-titled debut EP out 28 August 2015.
Music details
Artist: MAALA

Songs: Touch, In the Air, Higher, Unbound, Magic

Composer: E.Sinton, J.Fountain
Album: MAALA

Label: Sony Music