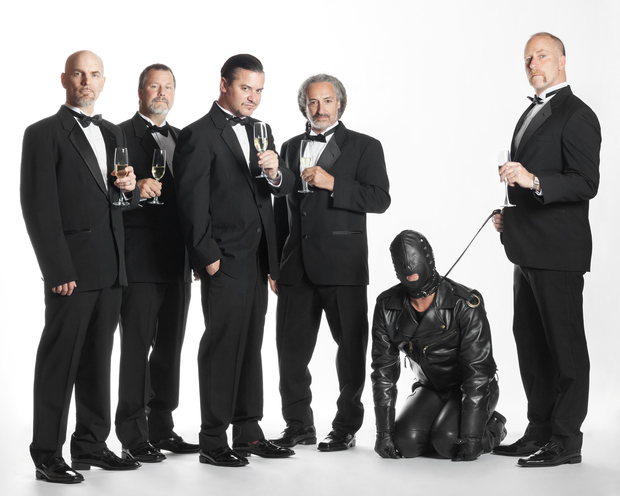 Faith No More (L-to-R: Jon Hudson, Billy Gould, Mike Patton, Mike Patton, Mike Bordin, friend and Roddy Bottum) / Photo by Dustin Rabin.
Founded in 1981, San Francisco's Faith No More carved out a name for themselves by infusing their twisted take on metal with funk, rap and tongue-and-cheek balladry. First fronted by Chuck Mosley, Mike Patton took the helm in 1989, fast making the band his own with a vocal style equal parts screaming and crooning.
Faith No More last released a record together in 1997 before splitting the following  year, and have just returned with Sol Invictus, self-produced in their Oakland HQ.
The producer behind the new set - and founding Faith No More member - Billy Gould talks to Sam Wicks about the band's unlikely return and the practicalities of playing rock music in your 50s.
Music details
Artist: Faith No More
Songs: Sol Invictus, Matador, From the Dead, Separation Anxiety, Black Friday
Album: Sol Invictus
Label: Reclamation