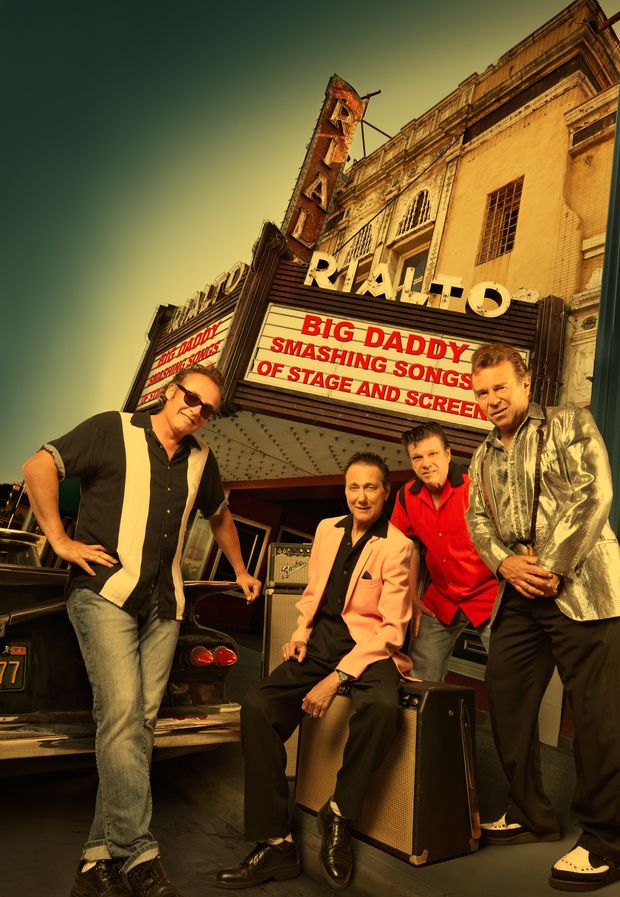 Big Daddy - Don Raymond, Marty Kaniger, Tom Lee, Bob Wayne. Photo: Peter Figen.
Long running southern California act Big Daddy is the original mash-up band that perform contemporary hits arranged and performed in the classic styles of 1950s rock & roll.
Phil O'Brien gets to the truth of why they do what they do.